Tributes
To add your pet's memories on our tributes page, please email a photo and your tribute to Tribute.ppp@gmail.com
Molly Fleming
---
This girl LOVED every one, either human or animal. Molly was the sweetest girl, very well behaved. She was happiest just being close to her family. She rarely gave kisses but you knew she loved you. I was her person. She would follow me everywhere. The ache I have missing her is unbearable but I am thankful she is no longer hurting. Thank you for the care and compassion you showed us during and after her passing. We know she is resting in peace. Kindly, Deb Fleming and Herb Webb
Kava Bream
---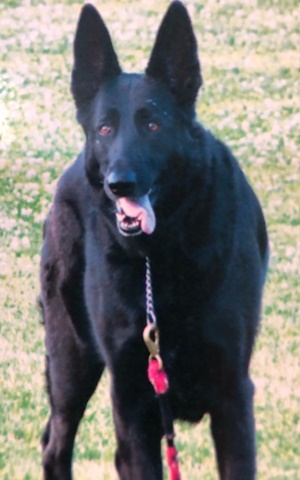 Kava came to us from a rescue center in Alabama. She had been treated and recovered from stage 4 heart worm disease. She was severely underweight when we rescued her. A friend gave us a recipe for homemade dog food made out of venison burger. Kava thrived and gained weight until she was 100 pounds. Kava was a daddy's girl and was by his side at all times. If she wasn't she left you know she wasn't happy. 😀 She loved to go for walks, car rides and just be in the outdoors. She was afraid of loud noises but not much else. The most important thing about our beloved Kava was the love and joy she brought to this family. The Wayne Bream Family
Junior Kiner
---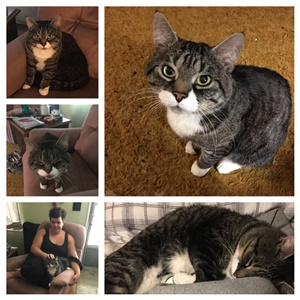 We have so many memories about Junior that we can't pick just one. He was a very good cat. He may have been very protective of his mom, but he was always a good cat. One memory I have of Junior is that 2 years ago, I was in a car accident. He knew his mom wasn't feeling well and he was by my side the whole time until I recovered. He was comfort cat. He laid beside me on my chair. He was by my side back in bed. He kept himself close to me letting me know that he wasn't going anywhere. Anytime I would come home from work, as soon as he heard my car, he was on my chair sitting and waiting for me to walk into the door to greet him. Sean and Abby had him ever since he was a kitten. Sean always remembered him as when they would go to bed, he would have his paws wrapped around Sean's arm all through the night. That is how he slept. They would always play. Junior would chase Sean back and forth in the house. We would get him cat nip toys and watch him go insane. Junior would sleep in Abby's bassinet when she was baby. That was his sister and he was protecting her. More times than we could count, as Abby got older, he wanted his attention from his sister. She would lay on the floor and he would head butt her and paw at her hair. We will miss Junior so much because he was a part of the family. Mom, Dad and Sissy miss you buddy and will always keep you close to our hearts ❤️
Luke Stambaugh
---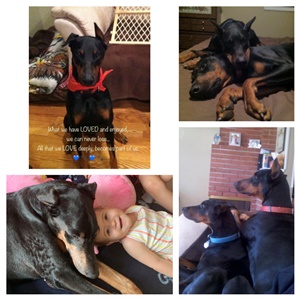 You gave us 14 years of unconditional love and protection. One of the hardest things was saying goodbye, but I know you are finally running free with your son Noah. We will miss you always. Until we meet again our baby Luke 💙
Harley Knabe
---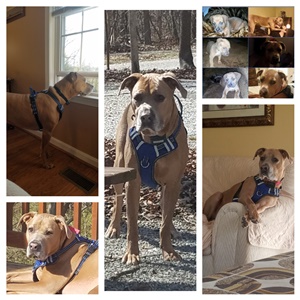 12/28/2015- 04/30/2021
Harley I don't even know where to begin. When we picked you out you were only 1 week old, then at only 4 weeks old we picked you up because your Mom had to many puppies to feed and you were the runt. Your Dad bottle fed you until you started eating enough solids. You were our empty nest relief, with our children gone out of the house raising their own family you were just what we needed to fill that void. You were so full of energy and always on guard protecting us. You loved to hang out on the deck chasing squirrels and bird watching. You also loved to go to the camper. Your love for the grandchildren "the kids" will never be forgotten. I pray for the day we meet again. RIP our honey boy!!!!!
Mr. Edward Kittens Crane
---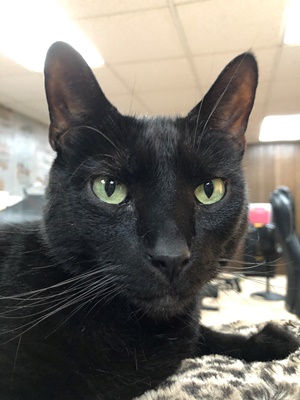 Mr. Edward Kittens 12/23/2015 ~ 03/31/2021
Mr. Kittens was a stray. A cat that was neutered, declawed and abandoned. We don't know where he came from or who he belonged to but we do know that Mr. Kittens had chosen us. He wondered onto our property and boldly introduced himself to our dogs. After some due diligence and failure of finding any owners, we accepted him into our home. His hard journey was over. He started coming into the house when he was ready. You could tell he had been out wondering for a long time. He slowly started adjusting to everyday routines and family noises. As the years passed he continued to re-domesticate himself. He had found his forever home. No matter the why's or the how's, Mr. Kittens became a part of our family. In life and death he is surrounded in love and will always have a home. Just as suddenly as he appeared so has he departed. Mr. Kittens, You have found your forever home. We love and miss you so very much. We will meet again when the time is right. Until then, be at peace KittyCat. Love, Mommy, Daddy and Riley
Koda Rudacille
---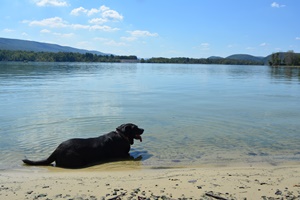 Koda was found at a dump on the Eastern Shore of Maryland, where someone had left her. I adopted her and named her Koda, which means "friend" in Sioux. She needed me and I needed her. The vet said she looked like she was about 4 when I adopted her and I was blessed to have her by my side many more years after that. I got married, had kids, and she was with me through it all...some of the best times and the worst times, she was my quiet companion always near. I could never repay her for the loyalty and love she gave me and my family. I miss her so much...good bye my old friend.
Bella Paulukow
---
13 Years ago, Bella was "snuck" into our lives. Our daughter was offered a kitten and said Yes without really checking. She was hidden in my daughter's room for a couple of days. Anyway, we grew to Love Bella, of course. As a kitten she was so much fun! As she got older, being a Tortie, it was all on her terms attentionwise. She was a good indoor cat though, she did make the Great Escape a couple of times throughout our years with us. Bella gave us Great Joy and Entertainment and our Hearts hurt without her in our lives.
Zoey McDonald
---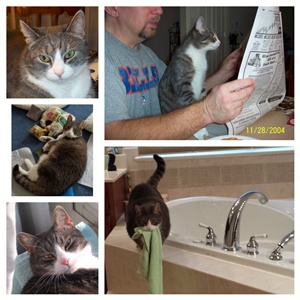 We had Zoey for 17 wonderful years. We adopted her when she was a year old. The day I brought her home from the shelter, she was not in a good mood. Plus we had a long car ride home. My husband was not in favor of getting another cat, but I brought her home anyway. I put her in the spare bathroom to calm down (she was fighting mad). My husband wanted to meet her – but I didn't want him to since she was so upset and I was afraid she would be mean and he would not like her. He went in to the bathroom to meet her anyway, and she immediately jumped on the counter and put her paws right on his shoulders! It was love at first sight – for both of them! From that moment on, she was his cat. It was always a test of wills between her and me – she always tried to outsmart me. She could be a troublemaker as well. She loved stealing rags (from anywhere) and would sometimes grab the end of a paper towel roll and drag paper towels through the whole house! My husband said she was smartest cat he ever met. She was always by his side when he felt bad. She was definitely a nurse cat! RIP Zoey – you will be deeply missed. We loved you so much.
Bun Bun Williams
---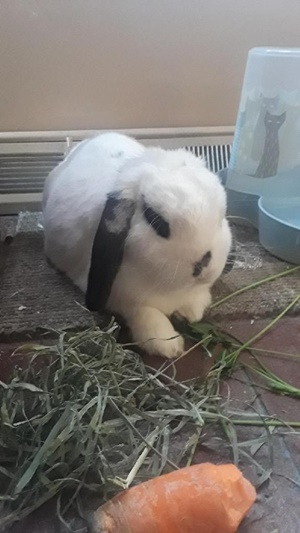 Our dear Bun Bun. You were a special rabbit who will always be in our hearts ♥️
Tiger Mohan
---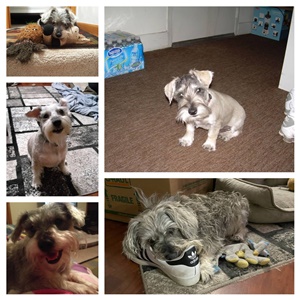 Tiger was a super smart boy, he knew his toys by name and would bring what you asked him for. He had a funny personality, if he was doing something he knew was wrong and you caught him and yelled at him he would turn away and yawn to play it off. He was always a happy boy with his nubby wagging and bouncing across the floor with all four legs off the ground at the same time when he was super excited. He loved everyone to pay attention to him and was very vocal about it. He had a smile he would sometimes show and he lived to lay on and stick his face in his daddy's sneakers. He was such a special boy and we will always love him. We miss him everyday.
Squirrel Fullam
---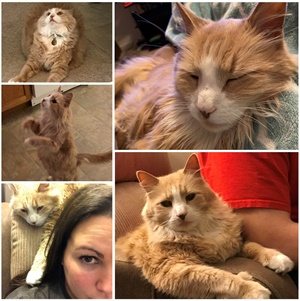 After almost 16 years of memories and adventures, I had to say goodbye to my Squirrel. From day one he was an absolute presence in my life. He made sure to be an active part of every aspect of my day, and always had to have the last word in our many conversations. I saw his health declining, but part of me denied it because my heart couldn't handle the thought of being without him. He was the meow-thiest cat with the biggest personality and making the decision to say goodbye to him was one of the hardest I've ever made. I'm so grateful for the years we had, and I will always miss my furry old man.
Oliver Rickards
---
Oliver was a rescue from the streets of Harrisburg. He was the sweetest most curious cat. He was always by my side quite literally. No matter where I was, he was right there in the same room watching what I was doing, if not laying on me or pressed against me on the couch each night. For twelve years Oliver was there for me no matter what was happening in my life both good and bad. And at the end I had to make the hard decision to do what was right for him. I still think of him every day and half expect him to jump up on my desk and lay on top of all the papers I am working on, and maybe he still is. Oliver left a lasting mark on me that I will never forget.
Gidget Geda
---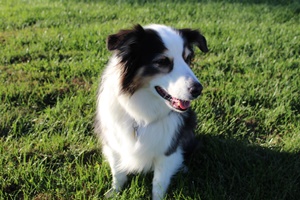 Our sweet girl Gidget who we had to let go of after 14 years. We do appreciate the kindness and comfort provided by PPP in this difficult time. Thanks, Lauren Geda
Sofie Spidle
---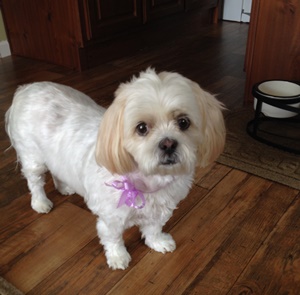 Our Precious Sofie girl...what a privilege to be your pet parents!! In spite of all the life-long health issues you dealt with you still gave us unconditional love, tons of snuggles and laughs to last a lifetime. You were our travel buddy and you loved to go on Harley trike rides with us. You loved to take walks with us and always greeted the neighbors and their fur kids. You loved getting belly rubs and scratches behind your ears. Our hearts are aching and your passing has left a huge emptiness in our lives but we know you're resting now. So we're holding on to all those wonderful memories you gave us for 14-1/2 years our Sofie Angel. We're so appreciative of the service provided by Peaceful Pet Passing for giving you the respect and dignity you deserved. We will love you always! ❤️❤️ Mom and Dad
Sophie Fullerton
---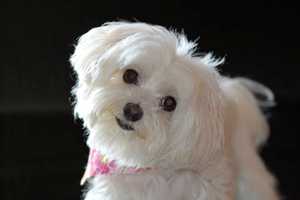 I deeply miss my little girl, Sophie, she was almost 14 years old and her health was declining. She gave me many years of happiness, joy and filled me with love and laughter, and when I held her all the stress of the day melted away. She was a perfect pet and everything I could have wished for in a dog! You are always in my heart...
Applehead "Appy" Pertusio
---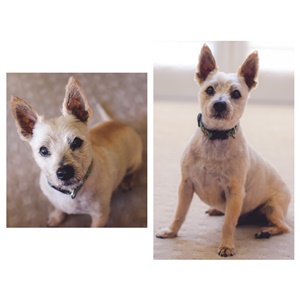 Oh, Applehead... Where should I begin and how could I conclude? You were born on Tuesday, April 19th, 2005 and blessed all who crossed your path until your last breath on Thursday, April 15th, 2021 (just 4 days shy of what would have been your 16th birthday). In your short time walking this Earth, you and I have conquered many mountains together, haven't we? You stood beside me when I would often feel alone. You even walked with me through my childhood abuse, taking some of that on your own shoulders so I wouldn't have to. Seeing you for the first time made me a believer in love at first sight. Gosh, Applehead... You were so tiny. You actually fought and won the battle of kennel cough just before we met. Although you almost died at just a mere few weeks old, you were already stronger than I'd ever comprehend. I owe you so much for being my sidekick exterminator. I'd be yelling at the bugs and you'd reluctantly be standing there next to me, after I'd wake you from your nap to help me. I don't really know what I was expecting you to do, but your company made me braver against those scary bugs. I'll miss your whining grunts and stomping paws when I didn't get up early enough to take you outside. I'll miss seeing you fall so peacefully asleep in the sunshine, or in front of our fireplace. I'll miss blow drying your fur when you'd get wet from the rain. I'll miss the way your tail looked like an unmanned fire hose when you'd swim. I'll miss the instant drool at the thought that you'd get a crumb of table scraps and how you'd literally finish your scoop of vanilla ice cream in just one gulp. I'll miss your streamlined jumps from the bed. I'll miss your hopping, statue-like stance whenever you thought someone was at the door. I'll miss spoiling you with your vacuum cleaner massages. I'll miss your teeth chattering whenever you'd smell something strong. I'll miss your "corn-on-the-cobbing" (nibbling on your legs). I'll miss cradling you in my arms so tightly while you slept. I'll miss how you'd sleep under the covers all night long. I'll miss taking you to Pawsabilities and watching you win 1st place in contests for eating and leaving treats. I'll miss the "poop shop" and "lemonade stand" days. I'll miss your many tricks, including the one that most dazzled everyone (you would ring a bell every time you wanted to go outside, which was practically every 5 minutes!). I'll miss gazing into your big, beautiful, chocolate brown eyes. One of my fondest memories is of us, sleeping side by side in bed. We went to bed like any other night, only this time, we woke up in such a special way. I was laying on my right side with my right arm out. You were right in front of me, snuggled up so close/tight and I was spooning you. Your head laid right on the pillow in front of mine with my left arm wrapped around you. Honestly, I'll never forget that moment when I woke up in pure love and amazement. You and I truly were connected on a deeper level, weren't we? One memory that will haunt me is during our last moments together, I swear you knew what was about to happen. The way you tried to get up and save yourself, the crying/howling of absolute helplessness and hopelessness, all the while not wanting to leave me. And then you laid back down and allowed me to hold your head in my hands. You allowed me to be with you when you took your final breath. I looked you in your beautiful eyes and then became the last thing you ever saw. Oh, how I wish I could look into your big brown eyes just one more time... That will haunt me forever. But even so, I loved you enough to let you go, not that I ever wanted or planned to. I wish that it could have been different, but I'm just so thankful that I could be there with you. Baby boy, I am so sorry that there was not enough time allotted so that we could be together and I could spoil you you even longer. I'm sorry you didn't live to see your 16th birthday. I'm sorry for every time I had to leave you home to run an errand. I'm sorry for any extra walk you wanted to take and didn't get to. I'm sorry Hannah and Noah didn't get the chance to know and love you the way I did. I'm sorry for all the times in your life, when I'd try to put your best interests in heart, if they ever hurt your heart in some way. I am so, so, so sorry to have had to let you go and hope you can forgive me... 💔 Applehead, as I told you every chance I could, as well as during our first and last times together... Thank you for blessing my life with yours. Thank you for loving me even when I lost my way. Thank you for hanging on as long as you did (I'm pretty sure you lived more lives than a cat). You were my protector, my blanket of miracles. I always believed that if there was one dog that could figure out a way to beat death, it would have been you. Your uniqueness, your spunk, your strength... Your unconditional love, your loyalty, your intelligence... I don't know if any other dog could ever be half the dog/best friend you were/are, but what I do know for sure is that I am forever grateful for your existence. Hannah (age 5) wants to tell you: "I love you, Applehead." Noah (age 3) wants to tell you: "I love you, Applehead. I wish I could pet you really nice. I want to snuggle with you and play with you when you're a real person when you come." Grandmom (age 56) wants to tell you: "Applehead, My Dearest Grand-Doggie: I remember that wonderful day in Florida when I met eyes with you for the first time in the Pet Shop when I was looking to get you for my Cassandra for her Graduation gift. She wanted you so bad. Seeing you trying to walk, as you were such a tiny lil' thing in that cage was so adorable I had tears in my eyes. We purchased you as it was love at first sight. We took you home and you became so very sick that night and I laid on the floor and slept by your side. You had kennel cough. You over-came that and every other issue in your life from that point forward. You were always a fighter and you are now with God and at the Rainbow Bridge running and playing with Fredrick and all the other pets. Grandmommy misses you so much my sweetie. You will be loved and missed forever. Let your wings soar. Love, Grandmom XOXOXOXOXOXOXOXOXOXO" The last thing I need to say is that I love you and will always miss you. While it's disappointing to not have you anymore, you never once disappointed me and if there ever was a time that I was upset with something you did, I forgave you long ago. I will make sure I tell the story of you within my life story. You may be physically gone, but you'll always be very present in my life and if what they say is true and there is a Rainbow Bridge, then I pray you'll wait for me there (with Fredrick) so I can be with and never have to separate from you again. I pray that you rest in the sweetest love, happiness, health, harmony, freedom and peace you so deserve. God bless you, Applehead. Someday, our paths will cross again, but until that day comes, I am forced to say goodbye for now, my first true love... *kiss* I will always love and miss you more than yesterday, but forever less than tomorrow, Applehead, Mommy Cassandra (& Hannah | Noah | Grandmom) 🙏🏼❤️🙏🏼❤️🙏🏼❤️🙏🏼❤️🙏🏼
Liberty Meek
---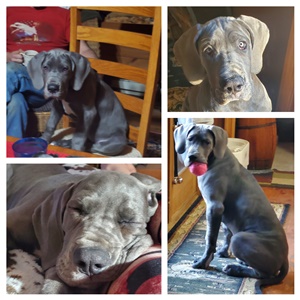 Where do I begin...I don't even know. As Peaceful Pet Passage knows, we lost my beloved Cira in November to osteosarcoma. Diagnosis in August and our final goodbye on her birthday, the day before mine in November. We had time to plan and say goodbye, as hard as it was. My very good friend Marta was having a beautiful litter. She came to me and said she had decided we were getting pick of the litter. When I say to you I've never experienced anything more beautiful. I have not spoken more true words. I was able to watch momma grow, and ultimately able to deliver my own baby... We were blessed beyond measure with Liberty. When she was born and not to long after, she had a few minor issues with eating. No big deal. We loved her and would do whatever it took. As she got to 8 weeks she presented swallowing issues. Without getting too technical, she was treated and seen and watched closely. Liberty had to be on a liquid diet and watched constantly for aspiration. To come to the conclusion of PRAA. Which is a heart condition. We searched and researched and found a heart surgeon in state college. The tentative bill was 6k...ok we'll deal with it. When I tell you a whole village of people rallied around Liberty for months..I don't exaggerate. 100s if not 1000s of people learned her story. Wept with me, for me, for us. People donated...people I've never met. People who's hearts were melted by her story. Well wishes, prayers, messages, donations.....these people moved mountains. Marta was there every step, helping, supporting and praying. When we went for surgery...we were told there was a secondary issue of Larengeal Paralysis. It was critical we addressed it first. Liberty went for surgery Thursday and things did not go well. She vomited and aspirated several times. The last time she became unresponsive and had no brain activity. We had to say goodbye...never seeing her again. We drove two hours to pick her up, she wasn't going any where except Peaceful Pet Passage. I drove 350+ miles that day to do what I felt honored and respected our bond. I'll never regret that. My heart is broken without her and I'll miss her forever. My heart is at peace knowing she was lovingly respected and she is now home with us where she belongs. Thank you thank you...with every bit of my soul. Amanda
Deuce Hubbard
---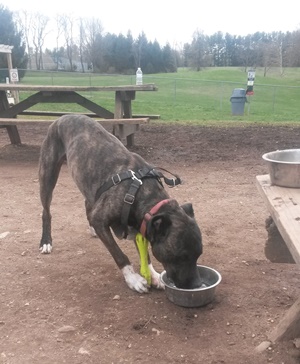 Deuce, an American Bulldog with a giant head & paws, was given to me at a local dogpark when he was about 2yrs. old. I already had an aging dog, Lemoyne, a Chocolate Lab PitBull mix, who was a bit overwhelmed at first but, with my help, learned to assert his seniority over the rambunctious Deuce & Oh Boy was Deuce a handful for a few years. Two weeks after he was given to me, for free, Deuce ran up to me at that same dog park w/something in his mouth, stared me down & made his famous monster noise which was his version of a bark. I said "drop it" & Deuce gulped, swallowing the object. I took him in for X-rays which revealed a mini, hollow, rubber football that had re-expanded to fill the entirety of the inside of his stomach. It had to be surgically removed for about $3,000. Not exactly a free dog anymore but, I'm glad I saw him swallow it. Otherwise, a serious issue would have ensued later. Deuce would go on to chew one of each pair of my sneakers & eventually come into his own as a freelance champion frisbee player who mastered the laws of physics & aeronautics. People would come to the park just to watch his spectacular leaping frisbee catches. He then tore his Cruciate Ligament doing this & received more surgery leaving him with some hardware in his knee so, I had to bench him from his favorite activity. Once healed, his new activity became shredding any toy in the park into tiny pieces. Around that time my boy Lemoyne, known as The Mayor of The Dog park, was diagnosed with advanced cancer & shortly after I had to end his suffering. I was devastated. Deuce had never seen me like this & was a little freaked at first but, then came around to comfort me with his sweet & gentle alternate personality. It was a total contrast from his macho fly-boy dog park personality. Deuce was very dependent on me, like a child. Whereas Lemoyne was an independent maverick. Deuce got me through this with his loyalty, love & "Let's go, I'll make you proud Dad!" attitude. Before Deuce was too old to go in the fenced in, loose dog area of the park anymore, I had found he couldn't destroy Kong sticks so fast. This became his thing. Laying down & chewing or shaking his Kong at me & others while making monster noises. He even held his Kong upright, between his paws as he drank from a water bowl so no other dogs would take it. That was adorable! He was all about his toy and would ignore other dogs. When certain dogs were to persistent he'd either make a monster noise or get up walk away & lay down somewhere else. A couple times dogs attacked him for this & I'd have to bail him out as, at first he didn't want to drop his toy to defend himself. He'd just stand there enduring the attack, clenching the toy in his mouth & making monster noises until I reached him to pull off the other dog. Third time that happened he fought back immediately & I'd have to break up both of them unless someone was there to help. After a few of those incidents I no longer took him inside that area & began walking him elsewhere. He always trotted like a proud horse when he walked until his sports career caught up with him. As Deuce approached 15 yrs old he had terrible arthritis & maybe some senility. This was a heartbreaking process but, he was such a trooper. He thrived in every way until he fell apart & let me know it was his time to cross over. In his final moments he again reassured me with his licks & soulful gaze that I was doing the right by him & my Champion Deuce passed in my arms on 4/1/21 with absolute serenity. I couldn't have asked for a better boy than you Deuce. I love you & will never forget you. Thank you for your help Peaceful Pet Passage.
Linc Robison
---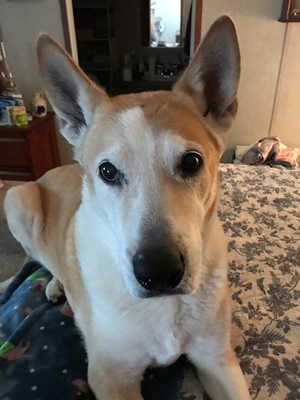 Linc was a great boy. He was always a momma's boy wherever she was he was. Buster & Linc were the best of friends.
Zena Francis
---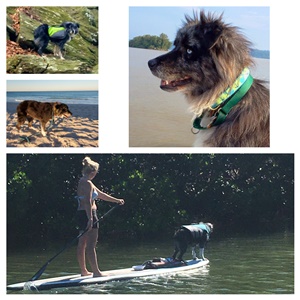 Zena, Z, Z girl was the love of my life. Best dog ever. I rescued her 7 years ago from New spirit4Aussie rescue, she had been found on the streets of NC with a flea allergy and no hair on her backend at all. She pretty much loved most humans . She loved boating, paddleboarding, fishing, swimming and hiking. She traveled with me from Canada to the Keys. She expected 2 walks a day, everyday. She is missed and will be missed every single day.
Tucker Hessler
---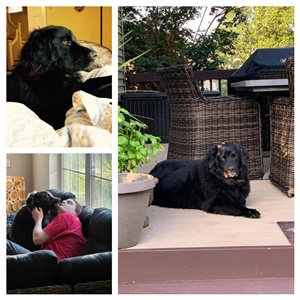 John and I got Tucker from a kill-shelter in South Carolina. I saw his picture online and immediately knew that was the pup that I wanted. He was delivered to us at 3am on a snowy night in January. Since those first minutes with him, he has been part of the family. Everyone would comment on how handsome and friendly he was. Even when he got ill, he would still wag his tail and lift his head to give kisses - especially to his 'uncle' Tyler. John works weekends and I am fairly new to PA - so my true companion every weekend was Tuck. We walked the trails, gazed at the bald eagle's nest waiting to catch a peek. We would go on endless car rides through the beautiful PA hills. I will miss him these times the most. Talking to him as if he was my child. I could go on and on - but he was loved and he loved back. Our hearts are broken. Beth, John and Tyler Hessler
Kal Daniels
---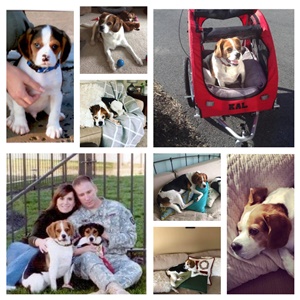 We adopted Kal in February 2008. (Kal is short for Kalamazoo) To say I loved this boy is an understatement. My husband deployed to Iraq 9 months after we adopted Kal. I do not have any children, so Kal was like my child. He slept next to me every night for the past 13 years. He was a beagle/Cavalier King Charles Spaniel mix. He needed to have bodily contact with his humans at all times. A Velcro dog. Everyone that pet him commented on how soft his fur was! It was so soft. And his big brown eyes just melted my heart. He was a true beagle in that he loved food and treats. Several years ago, he had knee surgery. A year later, he needed surgery on the other knee. We got him a dog stroller and he loved it. He was used to long walks and I wanted him to be able to go out for the walks. The neighbors always smiled when they would see his stroller coming. He was the most handsome boy. He loved all people and his tail was always wagging. He loved car rides and loved bath time! He would jump in the tub. Kal loved pillows and was the King of Comfort. He was loyal and loving and we will miss him so much. In February 2020, they found a tumor. I prayed to God and asked for more time. Kal had the surgery to remove the tumor. We were so happy. God gave us one year. By February 2021, the tumor had returned and it was around his liver. The doctors said he might have 5-6 months. Sadly, we had to say goodbye on April 3, 2021. Until we see you again buddy….We love you, Mommy, Daddy, Milo and Pumpkin
Merlin Roy
---
Merlin arrived at my house on August 8, 2005 as a small gray fuzz-ball of a kitten. I adopted him shortly after losing my 18 year old tabby. I found him at the Mechanicsburg Humane Society and immediately fell in love with the gray ball of fur. He loved sleeping in the sun on our screened porch or by the fireplace warming his belly. His favorite toy was a purple and orange mouse with a long and he had a crotched blanket ("Ganky") that he would drag around the house. I will miss seeing him drag that blanket down the steps (without tripping) to be next to me. Merlin enjoyed holding his brush with his paws and brushing himself. He was so photogenic that Pet Depot featured him as part of their advertising campaign in 2012. He was also selected as the Dillsburg Veterinary Center's first Pet of the Month. Everyone always remarked about his fuzzy tail and extremely long whiskers. Merlin was my companion through the death of several family members and friends in the last few years. He was my buddy through this pandemic as well. He would have been 16 years old in August. He is deeply missed and I have a huge hole in my heart now. I am sure he is with my Mom now. I am thankful for Peaceful Pet Passages for allowing Merlin's spirit to pass at our home. We all love you Merlin
Napoleon Deitz
---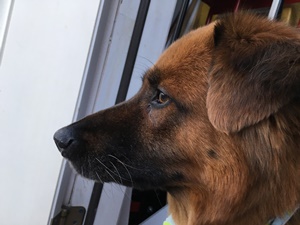 Napoleon Deitz was the most kind patient fluffy and loyal puppy. We love you so much and will miss you forever . Until we meet again.
Sadie Harrison
---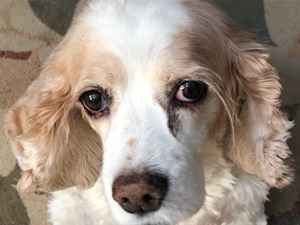 We lost our precious Sadie on Saturday 4-3-21 to congestive heart failure and kidney failure. We adopted Sadie through Cocker Spaniel Adoption Center in Westminster, MD when she was 5 years old in 2012. She had been a tie-out in Baltimore City. She was not spayed so whenever she went into heat, every male dog from every county would come and fight over her. A neighbor reported the owner to Animal Control and the owner agreed to surrender her. She was taken to BARCS who contacted Cocker Spaniel Adoption Center. I volunteer with CSAC and offered to foster her. Well! I went to pick her up at Advanced Animal Hospital and found her with 5 drains in and around her neck and shoulders from all the bite wounds she endured. We spent 2 hours in a private room before she would even sit in my lap but even then I knew we would be foster failures. We officially adopted her that September and the rest is history. She was the best girl ever - never complaining about anything. She outlived two other dogs we had but in the last few months she had developed congestive heart failure. Over the months we had to increase her Lasix that put too much of a strain on her kidneys. The last week she spent 2 days in and out of oxygen at the vet and ER. When we finally brought her home, she refused to eat and her legs had become so very weak. We tried to syringe feed her but she wouldn't even open her mouth - I think she was telling us she was ready and asking us to help ease her transition. On 4-3-21, we granted her wish. She passed quietly as we promised her there would be no more pills in Heaven. Our lives and home are empty and we miss her terribly. Run free and healthy at the Bridge, dear Sadiebug. Until we meet again, mommy and daddy love and miss you.
Hunnie Blouse
---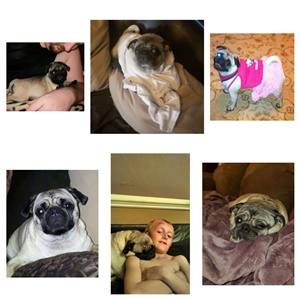 She was born on 1-6-2011 to 4-4-2021… Hunnie was the sweetest and best dog. She will never be replaced.
Buster & Dixie Navas
---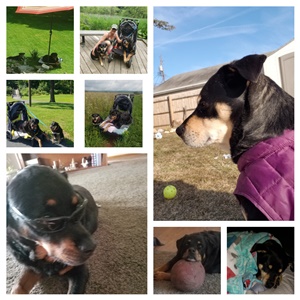 Buster and Dixie sweet loving beautiful souls touched so many people. Thank you for the amazing memories and unconditional love you gave everyone. Forever in my heart.
Laney Wokulich
---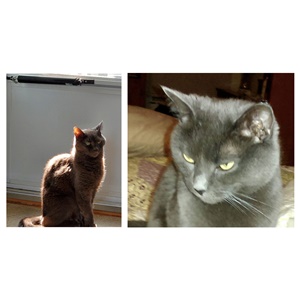 Laney spent most of her life as a stray or in an animal shelter until my former husband adopted her. When he passed away, we brought her home to live with us. She was feisty and cranky at first, but she softened and soon she was my favorite cat. When she wanted attention, she would look at me and softly extend her front paw and touch my hand. We had "meow conversations" where she would look at me and meow and I would meow back at her - this would go on for minutes at a time! I miss her more than I can say and I am so thankful to Peaceful Pet Passages for helping me make sure she knew she was loved until her last breath. ❤
Bruiser Koppenhaver
---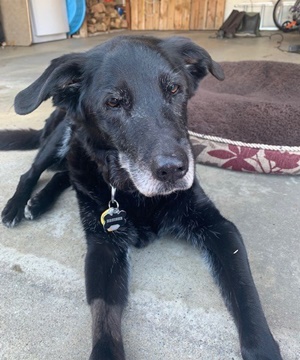 It's been 5 days (4/1/2021) since Bruiser has passed and not a second goes by where we do not think of him. He was our best friend for a little over 15 years. We miss his bark, his cry, his snore, his love and affection! We miss hearing the chains on his color rattle, we miss hearing his footsteps on the hardwood. We miss laying on the grass in the hot sun with him. We just miss him so much. Our other pup Barkley misses Bruiser as well, we find him laying on Bruisers favorite spots throughout the house! Bruiser, you will always be thought of and loved.
Kaya Polinka
---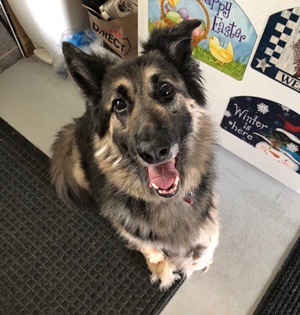 We have had Kaya since she was a puppy and were so excited to bring her home. We knew right away she was a happy, sweet, and goofy girl. She loved people especially kids and was so very gentle. She would just follow us around and loved being near us. She had a front leg that was bothersome to her sometimes, but she never let that stop her from chasing a squirrel or running across our yard at top speed. Her presence is deeply missed. Her time with us was shorter than we had hoped but we were blessed beyond measure to have her in our lives for the 9 years we did. We love you sweet girl! Until we meet again…
Leo Hawk
---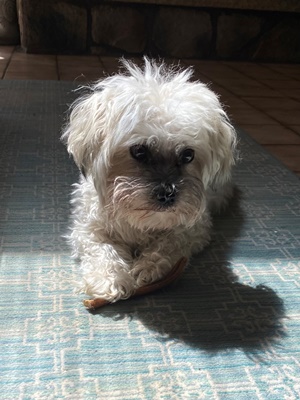 Leo was our first baby - a birthday gift to me from my husband, best gift ever. He was a quirky little thing, anxious and sweet, gave the best kisses. Had one true love - a squeaky green ball - once his little dog brother popped it, he was never the same! I must've bought 70 balls over the course of his lifetime. Nothing compared! Loved a good bully stick and scratch behind the ear. Once our toddler arrived - Leo became the top food stealer - helping him finish the meals he didn't care for. So tolerant to a rough and tumble little boy. Never one to growl or bite. The sweetest companion we could ask for. Will miss him.
Louie Matias
---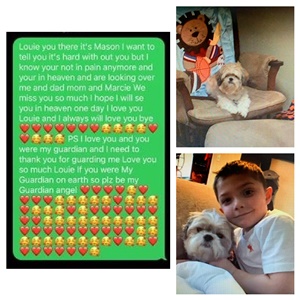 Louie you there it's Mason. I want to tell you it's hard with out you but I know your not in pain anymore and your in heaven and are looking over me and dad mom and Marcie. We miss you so much. I hope I will se you in heaven one day. I love you Louie and I always will love you bye PS. I love you and you were my guardian and I need to thank you for guarding me. Love you so much Louie. If you were my Guardian on earth so plz be my Guardian angel.
Milo Mitten
---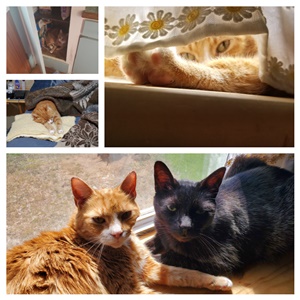 We will always miss our sweet Milo. We rescued him when he was 4 weeks old. He was very sick with an upper respiratory and covered in fleas. We got him cleaned up and healthy and he immediately was adopted in to the family of three other cats. All of our other cats loved him immediately. He was so small that even a plate was too big, we gave him a shoe box to snuggle in.....thank you for your kindness during this difficult time. We truly appreciate it.
Hoagie Murphy
---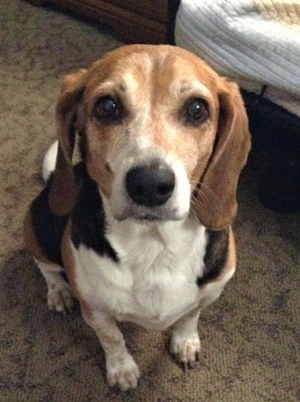 We adopted Hoagie at age 8 and in the 6 1/2 years we had him, he gave us unconditional love, barked every day 3-4 hours non-stop, ate countless pairs of socks, stole any human food items he could get his paws on, and gave as many kisses as he could. He was our best beagle boy and best friend. We will love and miss him forever. Lisa, Ashley, and Pigpen
Boo Pugh
---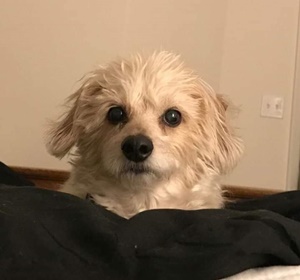 Boo Pugh was a miniature wire haired dachshund that looked more like a little terrier as you can see by his coloring. He was with me for over 16 years and was my constant companion and even went to work with me every day. Boo was the most sweet and gentle dog and loved everyone. He didn't like to play with toys, but he loved to play hide and seek with me. He saw me though the most difficult times and was my best friend and the love of my life. Boo taught me to be a less selfish person and he gave me unconditional love. He now is one of my guardian angels and is watching over me until we meet again.
Squeaky Rohrer-Varner
---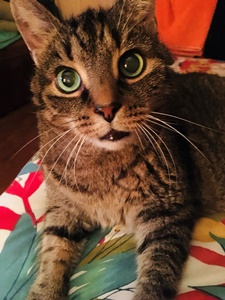 A great cat he was! ❤️ May everyone be reminded, a week too early is better than an hour too late.
Pookie Tookie Kopp
---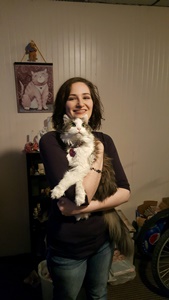 Pookie Tookie was my friend of 16 years. She was cremated March 18th, 2021. Thank you for giving her a good place to rest.
Roxy Boss-Ruch
---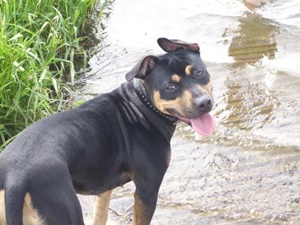 Roxy loved sunshine, running in the woods, stealing food, and lots of snuggling.
Ginger Marie Gumpper
---
This is my beautiful girl Ginger Marie Gumpper. The bright light in my day, my sweet baby girl. Always on alert to bark at passers by or an errant squirrel who would dare to come on our patio. She loved to go for walks, bark her greeting to everyone and stalk the rabbits and squirrels in our neighborhood. She loved to have her stuffed squeaky toys thrown to retrieve. Always waiting for her little ice cubes to be given every time the refrigerator door opened. You have a special place in our hearts and will be missed forever.
River Phillips
---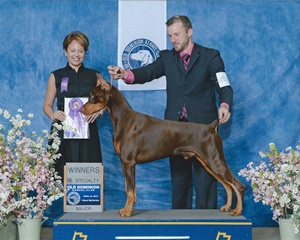 In memory of River Phillips
Pancake Witt
---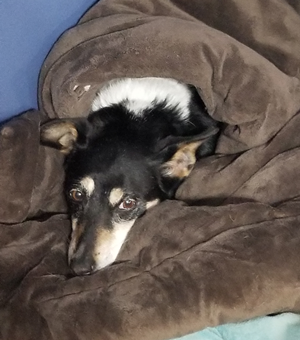 Pancake we miss and love you so much. We especially miss your "happy dance" when it was time for walks. You will forever be in our hearts. We love you, Kristi, Chris and Jason
Lucious Johnson
---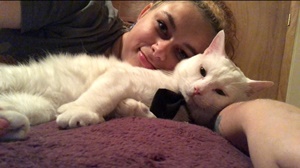 At just a year old Lucious was found on the side of the road protecting a 9 month old kitten. Someone had picked them up and made a post of Facebook marketplace about adopting both together. The comments on the post were awful. Talking about keeping the white cat and just getting rid of the kitten. I already had 3 cats so I was unsure. But it was the best choice I ever made. Lucious aka Lewshy Boiiiiii was funny. He played with his toy mice with his back legs. Always stuck a leg out if he was hiding behind a curtain, greeted me when I'd come home from work with what I'd call a "honk" (his excited meow), watched me cook every single meal but wanted nothing to do with my food since I'm a vegetarian. He loved sleeping, eating, and climbing. He had a tie while my black cat has a bow tie. My little businessmen!! Most of all he helped me through the toughest part of my life. My fiance passed away in 2018 from Leukemia. I got Lewshy and Beatrix several months later. I would only go in my room to change out of my work clothes. Lewshy somehow got in the room when I was changing and jumped right on the bed. Started meowing. From then on every night after work we had "Mommy Lewshy time". It was nice because my eldest cat typically gets a lot of my attention and I could really spend some one on one time with him. I was able to lay in my bed again because of that. He turned something that brought me so much pain, so much comfort and joy. Something I looked forward to every night. Lewshy had a heart of gold.
Baby Searfoss
---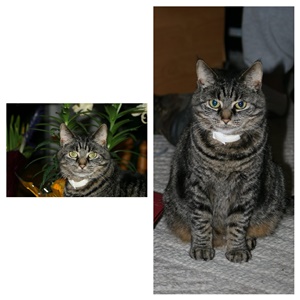 " Baby " She was the most intelligent and smartest non-animal/animal I have ever been around. She was the Queen of my Cats. She thought she was better than the other cats and saw herself as a non-cat. Very devoted and trusting!
Bella Robenseifner
---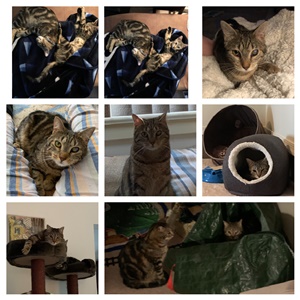 "Bella" Robenseifner died on Friday, March 12, 2021, due to complications from a rare inherited genetic disease. Only three years and four months old, Bella was God's gift to us. While in the process of adopting Bella's brother, Binx, we found out that he had a sister recovering from injuries that she sustained prior to her rescue. Needless to say, we went from "just visiting" the rescue shelter to adopting the brother and sister duo. Binx and Bella quickly became inseparable, like twins. You'd often find them playing together in the tub or bathroom, cuddling together, or napping closely to one another—many times difficult to see where one started and the other ended. Following nap time you could always catch them cleaning/bathing each other. If you weren't a frequent visitor to the house, you probably didn't get to meet Bella in person. She was extremely shy and cautious, most likely due to the loss of vision in her one eye. Bella's trusted family, however, got to experience her true personality and watched her grow into a curious, lovable, affectionate, and at times a talkative young lady, who early-on earned the nicknames "baby girl" and "our little princess." Bella continued to gain confidence as the months passed by, but then her incurable and uncomfortable medical issue surfaced, leading to two surgeries, yet only to have the issue return a third time in less than a year. With deep love and commitment to our baby girl Bella, we let her go to comfortable, final rest. Words cannot describe the emptiness, sadness and pain that we (especially Binx) are currently experiencing. Our hearts broken but lives better having spent precious time with her. Bella is now at peace in heaven, running and playing with the rest of her family and friends, waiting patiently to greet us at heaven's gates when our time arrives.
Doc Witmer
---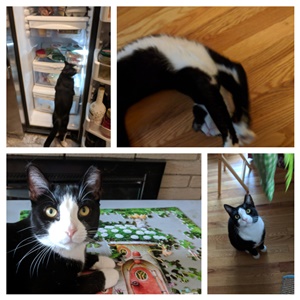 Doc, aka "Mister" was an intelligent boy. He taught me how to understand his needs, to keep an open mind to possibilities and to trust my instincts. Although he wasn't a lap kitty and didn't like to be held, he did love affection and especially loved his grooming sessions. Doc loved to play with his boa teaser toy and especially loved catching the laser dot. He and his brother would chase each other around the house, wrestle with each other, and then settle into their tree hammocks in the window to soak up some sun. He taught himself how to open doors, literally and would roll over on his back stretching out to show is belly. He knew this always made me laugh. Although he was in my life a short time, it was very fulfilling. He was incredibly special to me and taught me to open my mind and heart to love beyond what I could have imagined. He was always a gentle soul who gave me more than I could have ever hoped for in the first true kitty love of my life. He is dearly missed and will always be in my heart. Frances
Midas Thompson
---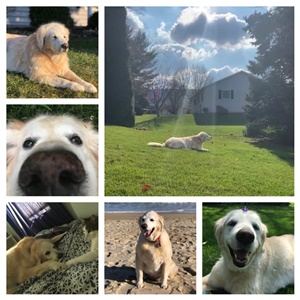 Our Golden Midas was the best. She was the only dog our family has ever had (cat people here). But fourteen years ago, a neighbor's dog had a litter of pups and a friend adopted a brother, another went to a neighbor down the street, the next door neighbor took a brother so how could we say no. We decided on the blondest of the bunch and named her Midas, Miss Midas. Her retriever gene wasn't the best nor could she catch a tater tot if her life depended on it, but she brought our family immense joy and millions of smiles through the years. She came into our lives when the kids were in elementary & middle school, she saw them off to college and now out on their own but she'd always heard the car door slam when they came home for a visit and was at the door, tail wagging. She endured four-hour trips to the beach up until just a few months ago because she knew chasing waves and seagulls were in her very near future. Midas, you were the best pup ever and as loyal as they come. Our hearts are aching and the house isn't the same. Thank you girl, for everything.
Pip Emerick
---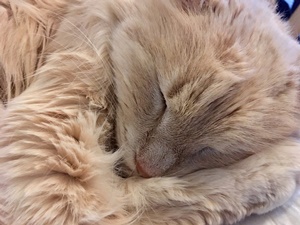 It was just you and me for so long Pippy. You saw me get married and bring home my hairless, human baby, whose crib you sometimes sneakily slept in. I didn't know how much I'd miss you. Even Charles and "little Chaz" miss you...but me most of all. Love Mom.
Sayco Mathers
---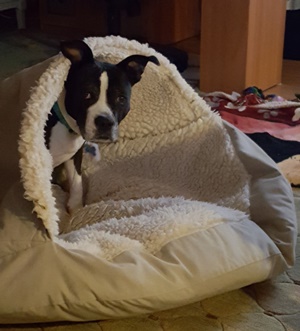 I knew you were going to be our girl the day we found you in the road. We gave you a better life. You had some pretty serious health issues, but we got them fixed. You became your Daddy's sweet girl and Pippi's best friend. RIP with Daddy and Pippi - missing all of you.
Chase Brenneman
---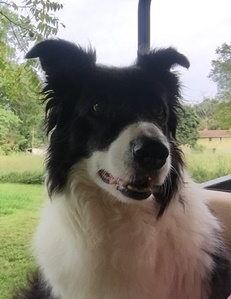 Chase took great care of his family & never got very far away from them. Loved ball, riding in the golf cart, feeding time for his barn animals, plowing snow and playing in the sprinkler/garden hose. He was loved more than could ever have known.
Cocoa Stanley
---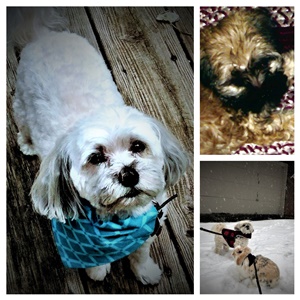 In loving memory of Cocoa September 28,2006-February 19,2021
Cocoa you were an early Christmas present for our girls. For 14.5 years you were a great companion and best friend. You picked us that day in mid November 2006, you weren't just our dog you were a part of our family. Filling our home with so much joy and love and happy memories. When it was your time to leave us you let us know. Up until the day you took your last breath you brought us so much happiness, comfort and joy. Cocoa you are missed every day. Thank you for all the years you gave us. Run, jump and play until we meet again sweet bubba. Forever in our hearts...
Alis Anstine
---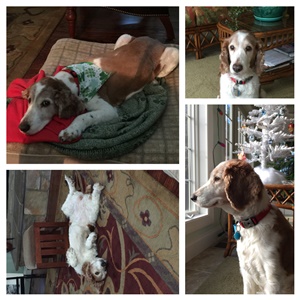 Alis was the Queen of Beacon Hill from 2007 until her recent passing. Her daily walks made her well-known throughout the Heights, Creekview, Maplewood, and the Falls, and all who came to know her commented on her beauty and sweet demeanor. She rarely barked and got on well with people of all ages and other dogs. She was a true "Velcro dog" and a loyal companion for more than 13 years, and I will miss her dearly. "There is a land of the living and a land of the dead and the bridge is love, the only survival, the only meaning."--Thornton WIlder, The Bridge of San Luis Rey
Bear Shuey
---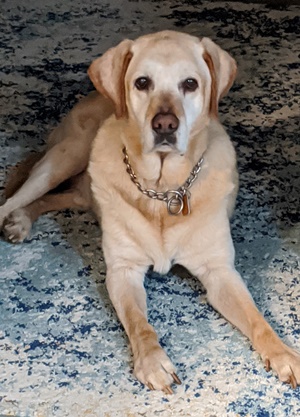 OBITUARY FOR OUR FRIEND… "Bear" was born sometime near Thanksgiving of November 2009 on a farm in Annville. In March of 2010 three little boys, ages 7, 10 and 13 found their best friend. Bear was the last one in the litter and the farmer's wife wished us luck as we paid the $100 for the 6-month-old yellow lab that wouldn't stop nipping at her apron strings. Everyone in the neighborhood knew Bear since he loved escaping and swimming in the creek. He met his doggie best friend in 2012. Bear's lady "Scarlott" moved in the Summer of 2013 and our family was completed. He loved walks and the going to Treasure Lake and would throw ball all day until the end when his old hips wouldn't allow anymore. He brought us so much love and comfort when we all needed it the most. When Scarlott died suddenly of cancer in May 2020 Bear seemed to lose a lot of his spunkiness. It broke our heart to see him in pain. We made a painful decision to say goodbye to our buddy and on Saturday, February 28th 2021 Peaceful Pet Passages made him comfortable in our home so we could be with him as he moved to a place where he's not in pain anymore. We love you so much, Bear. You were a great listener, friend, companion and had the silkiest ears ever. We will miss you forever!
Chloe Collins
---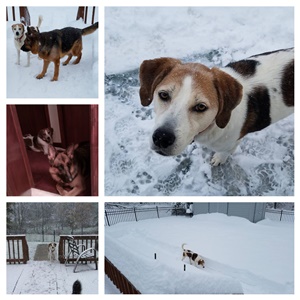 In loving memory of Chloe - 8/04 - 3/21. We picked you out from our local humane society - such a sweet pup who loved to run. Now you are able to run again with Molly and chase all of the rabbits and deer to your heart's content! We love you and miss you. Thank you Peaceful Pet Passage for making this a painless crossing for Chloe. Your kindness and compassion are greatly appreciated!
Reur Papamarkakis
---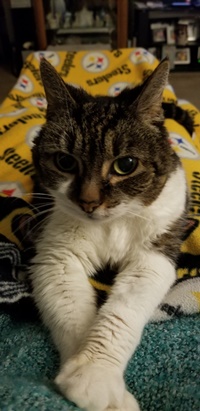 Chloe "Reur" Papamarkakis (11/1999 - 2/27/2021)...Dearest Reur, 21yrs ago, when you chose us to be your family, we had no idea how much you would change our lives. Your willingness to go along with just about anything yet maintaining your sense of individuality and assertiveness never ceased to amaze us. Your distinct personality was something neither your father nor I had ever experienced and couldn't be more grateful for. There were times we weren't sure you were truly a cat...your enjoyment of chilling out on the deck as we grilled, playing in the snow, or making friends with the dogs that came for visits, made us question what we got ourselves into! On your 2nd birthday, you welcomed your sister into our home...you may not have been thrilled at first, but in no time, you were watching over her and being the best big sister ever. Your silly antics certainly kept us in stitches...from putting on your favorite lobster cape and strutting across the room like the bell of the ball, to being a strong supporter of the "catch and release" program of the mouse that came upon your path and your excitement to show us how it was done. We loved watching your mind at work as you picked up on some of our "human" traits like washing your paws, cheering on your favorite football & hockey team, or requesting turn-down service at bedtime. You kept us on a tight schedule and were quick to let us know when we were not on time. Your enjoyment and excitement as spring came around each year made us giggle. Your excited yells to us as the sun was rising and the birds were made us wonder if you were maybe part rooster. And who knew you were part therapy cat providing just the right amount of pressure therapy and keeping our laps nice and warm. You certainly made it clear that we belonged to you and you felt it was your responsibility to look after us...and for that, we are beyond grateful for you and the time you spent with us. Our home is not the same since you made your crossing, but the love you shared with us and the memories made, have gotten us through the toughest of days. We love and miss you beyond words! ~ Mommy & Daddy
Oreo McGee
---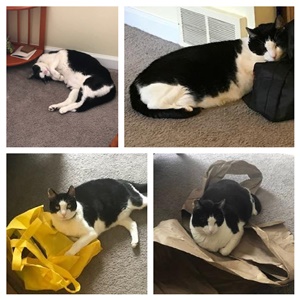 Oreo was a quiet companion kitty. He wasn't a snuggly lap cat, but he did love to be near people, constantly following his "mom" from room to room. When visitors arrived, he would often place himself in the middle of the room or would claim and curl up on a bag or tote that they had placed on the floor. He spent his days peering out the front storm door and would verbally remind his "mom" if he was waiting to look out. Neighbors walking down the street would notice him and in this way, he greeted anyone coming to the door. His little face at the door will be missed.
Shadow Castillo
---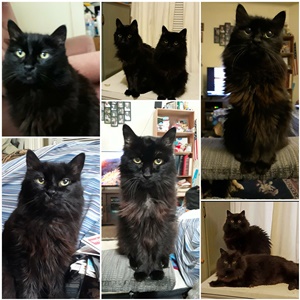 For 16 years we enjoyed your love, your purrs, your sassiness and attitude. We are so sad to see you go but we are so glad you are no longer in pain. We miss you so much. Now you can run and play with your brother Midnight and your Sister Mia Bella. We love you so much my sweet girl!
Delilah Grove
---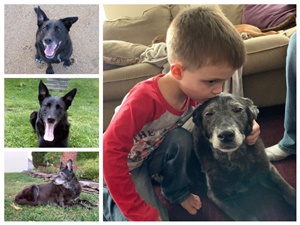 Delilah was my almost 14-year-old German shepherd mix up. She's been with me since she was eight weeks old, just a little ball of fluff that could fit in the palm of your hand. Throughout her whole life Delilah loved chasing sticks, especially in the water. She had no fear of the ocean or the waves. Her favorite thing to do was swim and she wouldn't stop until you made her rest. Any time you were in the kitchen, cooking she sat patiently and watched because she knew but we would always give her a little something. She was there when I got married, when we built our home and for the birth and first five years of our son's life.
Chevy Eberhart
---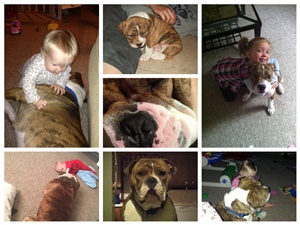 Chevy, we will miss so much about you. Your love for you kids, your loyalty, your gentleness, your stubbornness, your cute wrinkly face. You were our first family dog, and we could not be more grateful for the almost 11 years we had with you. You by far exceeded our expectations for a family dog. You loved your family and your kids so much. You let them climb on you, put headbands on you, make you play Doctor with them. Everyone who met you loved you. We will miss our vacations and camping with you. Packing the camper will never be the same, we will miss you following us around waiting to get put into the truck. We know you are now pain free and running around with every single big stick you can find. We will never forget all the good times with you, we will love you forever and always! Peaceful Pet Passages, although this was the most difficult thing we had to decide to do, Thank You for your compassion and kindness. You treated our family, and Chevy with such dignity and that was all we wanted for him, that was what he deserved.
Doobie McClearn
---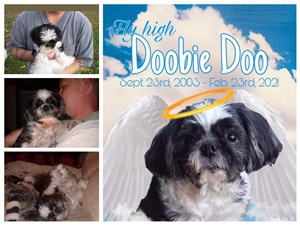 Doobie was a present to me from my Dad. He is the only pet my husband and I have had as adults. My son was 8 when we got him so him and Doobie grew up together. He was so smart! After house training with a crate for 3 or 4 days he just walked over to the door, scratched at it, then turned around and looked at us as if to say, "hey mom! Dad! I need to go out!". He must of had 100 different toys over the years and we gave them all names. He knew each and every one! We could say."go get Tiger" and he'd dump his toy bin and root around til he found the exact one! He loved to sit at the front window and bark at every dog that went by. HE was the big dog on our block! He was my baby but my husband Josh's best friend. If Josh would start to roughhouse with me or my son Doobie would come running and try to bite US in the butt. He was always on Daddy's side lol. He loved walks especially at the creek where there was so many different things to smell. He loved his ice cream and would stare at you if you were eating cereal because you were expected to give him your milk. He was always a furball of love and was the best cuddler ever. Actually, the best dog. We loved him so much and miss him terribly. Thank you for all you did.
Belle Kockler
---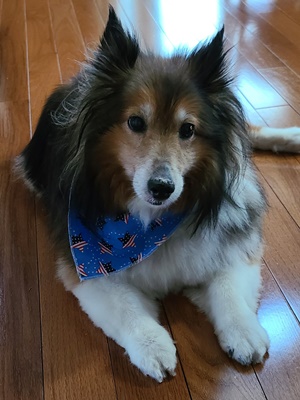 Belle was part of our family for 13 years, joining us at Christmastime 2007. While originally a gift for our young daughters, she held the hearts of the entire family. Belle was a quiet and comforting presence in our home. We will always miss her but are so grateful for our many happy years together.
Gracie Nelson Savidge
---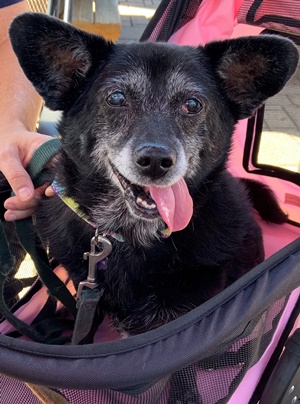 In loving memory of Gracie Nelson, this sweet girl was a rescue from a high-kill shelter in West VA. She was 2-3 years old and pregnant. After she weaned her pups, we adopted her and she became my Mom's faithful lapdog for 3 years, until Mom died from dementia. Gracie then took care of my Dad for 9 years until he had to go into a nursing home. She then moved in with me, the daughter, and she continued to serve her purpose as my comfort dealing with my Dad's struggle with dementia for over 2 ½ years. She was part of our family for almost 15 years and at the age of 17+, it was her time to cross the Rainbow bridge. She will be forever loved, and we were so blessed to have her part of our lives. Rest in Peace. Thank you to Peaceful Pet Passage for their kindness and compassion.
Lucy Fauth
---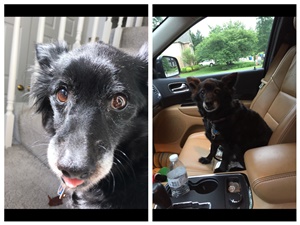 We were blessed to have her in our lives for 16 years. She brought us many laughs, much love, and an abundance of happy memories. She certainly had her own unique personality. There will never be another Lucy. There will be a void in our hearts and lives for a very long time. We still miss her so very much but are thankful for the long, happy life she had. Thank you for all you do and for honoring her memory.
Sylvester Ingram
---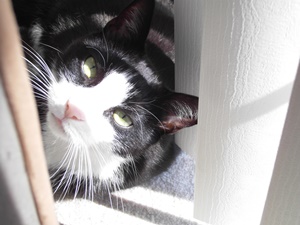 Hello, My name is Sylvester. Well, Sylvester is my birth name, but my nickname is Murr. I crossed over on February 19th, but please don't feel sad for me. I had a wonderful life and was very loved. See, my fur brother and I were days away from being transferred to a kill shelter because no one would adopt us, but a human family of three took us both in over 15 years ago. Their home became MY home shortly after that. My second chance at life was a great one! I started each day by waking my human mom before her alarm. I would allow her a quick bathroom break once she was up, but I would then demand to be held, so I could receive my morning cheek kisses. Cheek kisses were my favorite; I would squint my eyes with pleasure as she gave me kiss after kiss! I would then get my morning dollop of organic Greek yogurt and my breakfast. Then, it was time for playing, which consisted of me meowing until my mom would chase me around the house. She was SO slow despite having those long legs because I ran faster than her every time! After some morning cardio, a nice session of brushing would lull me into a short morning nap. After my morning nap, I would announce that I was awake with more meowing (I really liked to talk). I would see what was happening around the neighborhood from all of my favorite doors and windows. Sometimes it would be snowing, and I would watch the snowflakes with a smile on my face. Or if it was sunny, I would sun my belly. When I became bored with watching the outdoor world, I would usually find some sort of important piece of paper, toilet paper roll, or book to destroy until my mother played hide-n-go seek, play chased with me again, threw my favorite two balls, or threw my favorite mouse. At nighttime, after even more play and dinner that I may or may not have eaten, it was time to sit with my human dad on the couch and watch some TV. I had my pillow and blanket, and my dad was so warm; I snuggled right up to him. As soon as it was 9:00 p.m., I would magically know and insist that it was time for everyone to head to bed. At night, I slept with my mom. But, if I woke her up too much in the middle of the night, I would sleep in my very own big wash basket full of soft blankets and towels. I was picky about my cat food, but when it came to human food, I had SO many favorites! My favorite human foods, which I did not get often enough in my opinion, were cheeses, plain yogurt, cottage cheese, ricotta cheese, half and half, and vanilla ice cream. I also liked scrambled eggs that my human sister would make. But my most favorite dish was homemade pasta served with extra virgin olive oil! When my dad made pasta, I never left his side in the kitchen, and I always got my own warm noodle with olive oil on it to enjoy with my family at dinner time. So like I said in the beginning, please don't feel sad that I have crossed over. My life, the second time around, was full of loving people, lots of playing, and great food! I was a very happy and very loved tuxedo cat!
Max Lauver
---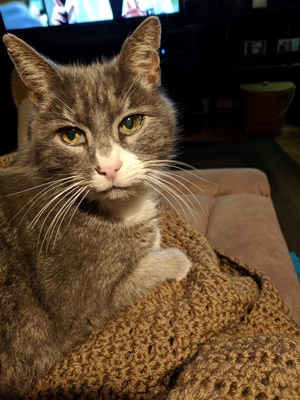 Max was born July 19, 2003 in Albuquerque N.M. and came to live with us in October of 2003, we were stationed at Kirtland AFB. I remember your first experience with a Christmas tree, I caught you a few times in the tree and had to get you out, one day I came home the tree was on the floor, decorations everywhere the artificial tree broke. (laugh) well it must have been a terrifying experience for him, he never went near another Christmas tree again. Max took a plane ride from N.M. to P.A. in 2005 to his new house, he had a yard to wander neighbors to meet. In the winter time he would sit on my lap while I was crocheting an afghan as if to say it will keep you warm Mom. In Max's 17 yrs he saw my son grow from 7 years old to 25, and my daughter from 10 to 27. he saw me run through my 40s well into my 50s. The last two months of Max's life he spent a month sleeping in each of their rooms, and every night he made his way out to the couch to sit on my lap to get his nightly loving. Max, since your passing on February 23, 2021 you are thought of daily and missed so very much!
Luke Ford
---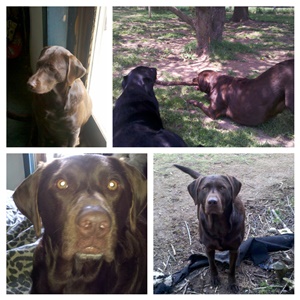 Luke was a big part of our family. He was loyal, he was gentle, and he was friendly with everyone he met, whether they be dogs, cats, or people. He always made me happy just by being around him. Luke was my best friend. I love you Luke and I will never forget you.
Kalli Rosul
---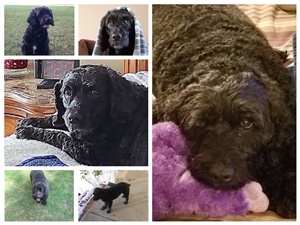 Kalli was a shy girl when we adopted her, but she soon became so devoted and loyal to us, and us to her. She loved to chase squirrels, deer, and chipmunks, and especially loved to tell her pappy when it was time for her snacks! She was my shadow, my confidant, my best friend. She helped me in so many ways, and when she was older and needed help, I carried her, and loved her enough to say goodbye. She was just so special, and our hearts will forever feel the loss of our "baby", our "peanuts", our "Kalli girl".
Snickers Shepler
---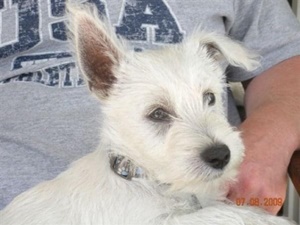 We had to say goodbye to handsome our boy on 2/13/2021. For almost 12 years, he was a happy, friendly, stubborn, and caring family member who loved chasing after deer, squirrels, skunks, and even porcupines. We miss him terribly, but we find comfort knowing the love we shared with him. No amount of words can describe how much he means to us. Although he is not physically here, his presence will always be in our hearts. Thank you to all the staff at Peaceful Pet Passage for making us and more importantly Snickers, as comfortable as possible. Everyone was very respectful, professional, and understanding during this difficult time. We love you, Nick! ❤️️
Belle Oberdick
---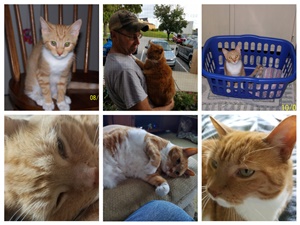 Eulogy for Belle. While our time together seemed to short, the memories you left us will last a lifetime! You filled our hearts with a lifetime of love, and we will always cherish and remember that. The imprint you left on our lives will never fade or go away...
Bud Bevan
---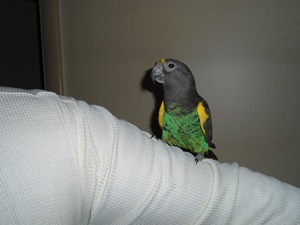 What an amazing little guy you were you overcame being treated mean with kids coming into the pet shop and poking at you and then the owner of the shop would cover you and put you in a room by yourself because you screamed. Maybe the reason you screamed was that you were afraid. Then you went to another home where the owner thought you were one of those parrots who would do tricks and stand on their shoulder, so what he did he would try to get you out with a glove which only scared you more and made you not trust. Finally, we rescued you and brought you Home. At the time it was confusing for all. We had two cats at the time, but they did not bother you, so I went and bought you a new cage and got you out of the cage and started petting you, and eventually, you started to trust. At that point, I was able to hand feed you and you always wanted your neck rubbed and petted on the head, in fact, the night of your passing. you wanted me to rub your neck and I did for the longest time, I even said to you Boy you sure want a lot of loving tonight I just wonder if it was your way of saying good-bye, but I will never know. I do know that I miss you and singing your favorite song for you to go to bed and you would always say "NIghty NIght Night" in that sweet voice of yours. Fly free Buddiecup until I see you again. Love always
Thor Faust
---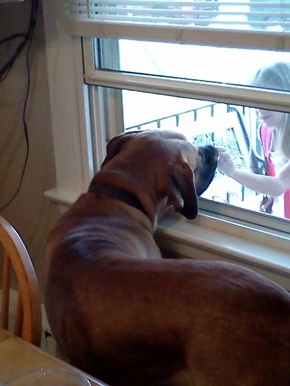 Thor was one of the best big dogs we've ever had. he was always there to be a companion and as a protector. He was everyone's first love when they first saw him. Will forever be in our hearts. Thor always looked out the window whenever i would go to school, best memory i've had.
Diego Secord
---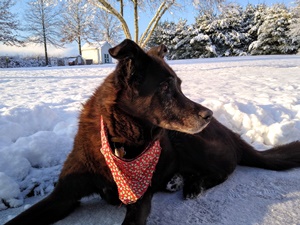 Diego, motivational support pal that I got after major back surgery, cause I picked "the big fat one". He really enjoyed his human pack and hanging out in the snow. Glad he got one last snowy winter before he passed at 13 years old.
Murphy Kozerski
---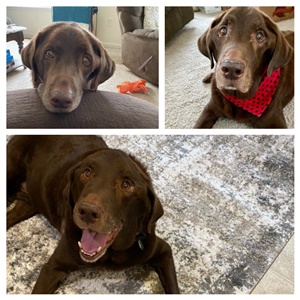 Our dog Murphy was one of the sweetest dogs you could ever have. He was playful and our best friend. He followed you around wherever you would go. He loved to eat the snow and catch snowballs in the winter and loved to sun himself on the back porch in the spring. We will miss him dearly. Fly high Murphy! We love you always.
Peachy Lucas
---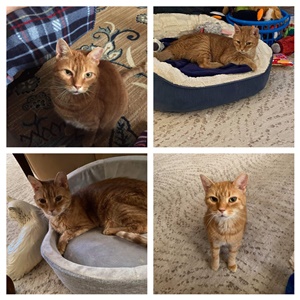 I want to say thank you for taking care of our Peachy. She was very special to us and a joy to be around. She was so timid and shy but yet so full of life. She loved siblings and was like a mama to our deaf cat Oliver. The 15 years we had with her was such a blessing. Her playful spirit and her unconditional love will remain in our hearts forever.
Gauge Anstadt
---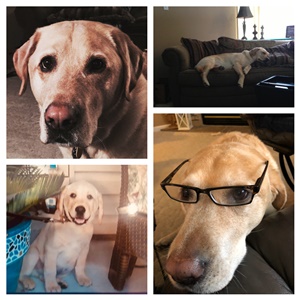 Please see the attached pictures of our sweet boy Gauge. He was one of a kind...the most gentle, talkative and lazy labs ever. He was truly loved and will be truly missed.
Thank you for your compassion and assistance with this difficult decision. My hope is to share, through the pictures attached, the wonderful life we shared with him. I can only assume that it must be hard sharing their final moments? I just wanted you to know how much we appreciated the way you treated us and our pup.
Sincerely,
Pete, Ursula and Cole Anstadt
Hope Houck
---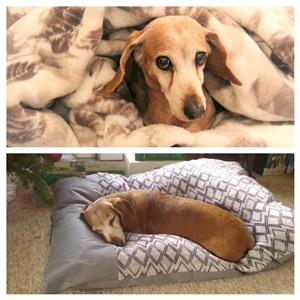 In loving memory of Hope. She was born on April 6, 2006 and passed on Dec. 5, 2020. She was a laid back spoiled companion whom loved to eat ice cream and cuddle. Her favorite things were walks, sitting in the sun, and Christmas. This bundle of comfort will be missed.
Molly Jensen
---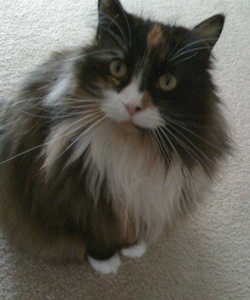 In loving memory of Molly. Or as she was colloquially known: "a big puddle of fur with a face on it" Jan. 2003 - Jan. 2021
She was so loyal I believe she might have been part dog. The opening & closing of the garage door had a Pavlovian effect, and she would greet me at the door every single time, without fail.
She also loved our other cat, Liza, and would regularly plop herself down in front of Liza to get her head licked. Even if Liza was sound asleep!
She was a big fan of snuggling on the couch. And in the afternoons she would perch herself on top of the couch and look out the window at the birds in the garden. And when it was time for treats, she could really talk your ear off!
Sweetpea Morelock
---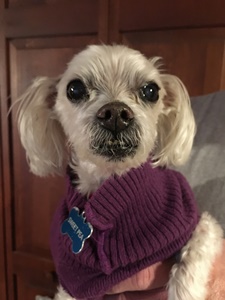 We lost our beloved Sweetpea on February 8, 2021 just 4 days after her 14th birthday. She was a tiny dog with a big personality. She always had a lot to say. We miss her presence in our life and our home. Thanks to Peaceful Pet Passage for their compassion and kindness.
Beau Stern
---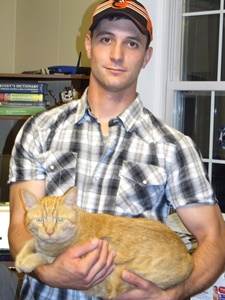 Beau appeared in the Spring of 2010 in our garden alone in the same area we had buried our son's 21 year old cat Patrick. Beau loved being outside but enjoyed the comforts of being indoors with his favorite dog Conan and his human buddy Brian.
Beau will be missed.
Cody Martin
---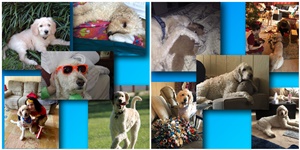 Our boy Cody was often called a goofball, or the 'clown' because of his silly, playful nature. He sure liked to bark, particularly at squirrels! He was so gentle with people, and insisted on sleeping with at least one body part touching us at all times during the night. We are so thankful that he was able to be at our home with us at the end. He will be greatly missed.
McKinley Boardman
---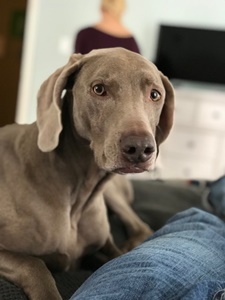 McKinley left us on January 21st, 2021. For eleven years, she made us laugh and drove us nuts. We've owned a lot of dogs but this beautiful girl didn't realize that she was a dog. She was always with us and the lack of the sound of her toenails hitting the hard wood are really tough on us. She loved walks, playing fetch, hoarding toys, sleeping on the couch and eating food...all food. She loved to have her neck and belly scratched and she would hold onto your neck with her paws if you got close to her face. She will be forever missed.
Thank you for helping us through this time.
John and Heather Boardman
Katie Snyder
---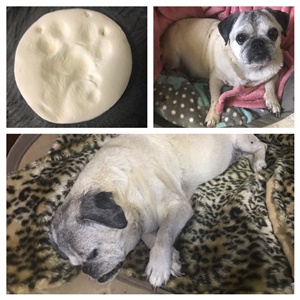 Dr. Mary came Friday February 12, 2021 to ease my precious 14 year old Katie into eternity... my heart is broken and the only thing keeping me going is picturing her in Heaven with my parents for she was their dog and when they died I took care of her and treated her like a princess that she was...
My parents had 6 pugs and Katie was the last one... she was such a sweet little doggie and she loved her daily walks to the mountain and her daily Jeep rides to go get the mail and her dried duck treats and sleeping in bed beside me and sleeping beside me in the mornings on the couch when I drank my coffee...the void is almost unbearable at times here in the empty farm house... I washed all her blankets and beds and I am donating all her creature comforts to mostly mutts in Sunbury pa and this is gonna be hard to let go of all her things BUT knowing they will be put to good use helps... hey thanks again and please let me know when her name will be available to see on your memorial wall and I will come to honor her... I have told many folks already of your wonderful service and will continue to going forward. Take good care,
God bless,
Amy Snyder
Abby Brown
---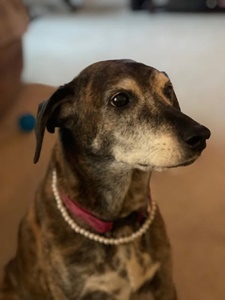 We adopted Abby in June of 2005, just two weeks after we got married. From the moment we saw her at our meet and greet at the Harrisburg Humane Society, we were in love with her. She was the happiest dog we'd ever met (her name at the Humane Society was actually "Happy"!). Abby never met a human she didn't love! When we'd take her to the dog park, she was more interested in getting pets from the humans than playing with the other dogs. Abby was a snuggler. She would love to jump up on the couch or recliner and fall asleep with whoever she was with. In July of 2008, our daughter, Sophia, was born. Abby welcomed her new baby sister and was always a sweet, gentle dog sister to Sophia. Abby was Sophia's sidekick as she grew up.
As the years went by and Abby began to lose her vision and hearing, she was always that same sweet dog that we adopted back in 2005. It was heartbreaking when we realized Abby's life was nearing an end. She had given us so many years of unconditional love. Saying goodbye was one of the hardest things we've ever had to do. Peaceful Pet Passage helped make that moment a bit easier with the caring and compassion they showed to both our family and Abby.
Our hearts still hurt and we will always miss our sweet, loving girl, but we imagine her running and playing like she used to, always stopping to get pets from whomever she can ❤
The Brown family
Strider Durbin
---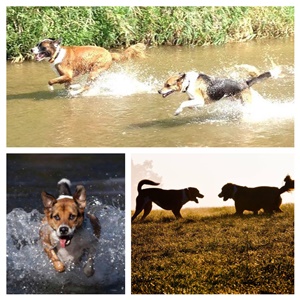 Thank you for your kind service. You only get to see your clients as they lay in pain and dying. This was Strider in his prime. He was happiest when he was running, especially in water. The first is my favorite photo of him. We plucked him from the pound as a scared and lonely puppy when he was 8 weeks old. We adopted another puppy at the same time and they were best friends (pictured below) until his friend passed away in 2016. I am sure they are running together again.
Ashes Snow Hawkins
---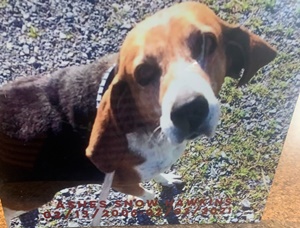 We rescued Ashes February 2007. We knew when we walked into the York County SPCA that we found each other. We would be each other's forever! She was by myself every single day in every single way. When we had our first child in 2009, Ashes quickly claimed her and they because Instant best friends. When one of my children would be sick or wouldn't be able to sleep and I would get up with them, Ashers was right there beside me getting up to. When I would get home from work in the morning hours Ashes was always there at the door to greet me. Ashes wasn't sure how to walk up the back steps, so she would walk backwards, without fail, we laughed each time. She was our four legged side kick, and our hearts ache with the absence of her. Thank you to Peaceful Pet Passage, for making her transition from this world to the next gentle.
Hawkins Family
Bat Hancher
---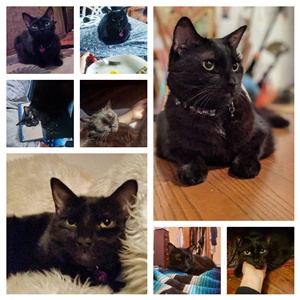 I didn't think I would be writing this for many years, but I have a confession to make: I've had a secret weapon that not-so-silently kept me afloat for the past seven years, buoying me through the ocean of my life as we rode waves of experience as they crested and fell. Her sudden loss left me reeling, roiling in a sea of grief, gratitude, and wistful memories. I'm stepping out of the waters today to tell you about this haus panzer I've had in my arsenal, as a way to honor her.
Her name was Bat. And she was my cat. 😊
I had always wanted a spooky little black cat for as long as I could remember. I even knew their name would be Bat. I had pictured some meek, sleek cat who would accompany me on adventures and sit pretty so I could sketch them. As it turned out, like many of the best parts of life that help you grow, the little kitten that entered into my life wasn't exactly what I thought I wanted, but she was what I needed, more than I could have ever imagined. She was not meek, nor was she quiet, and she hated being in the car, but she was a little spooky and never ceased to surprise. Bat was a bunch of contradictions wrapped up in a coat of short, soft, silky fur the color of midnight, with brown on black stripes revealing themselves if the light was just right. She was simultaneously a lady and a savage, a regal beauty and manipulative brat. She was a sweet cuddler and a sassy queen, a languorous and domesticated house panther that still dutifully paid her rent by killing just about everything smaller than her that I didn't like. I had never met a black void with such presence, which makes her physical absence so poignant.
Bat came into my life at a time when I was working shifts and my schedule didn't quite match up with much else in the world. Who else sleeps during the day and is always hungry at 5am? Yet lo and behold, I had found my shiftwork soulmate. I'd get home from work and she was always there to greet me no matter the hour, yeowling as she heard my footsteps approach and jumping with excitement to headbutt my hands for the skritches she was so clearly owed. She gave all her catsitters the same treatment, inspiring many jokes and tributes along the way.
I gave her the best life that I could. I took her on walks, which mostly consisted of me dragging her on a leash for half a block and carrying her the rest of the way while onlookers exclaimed. Eventually, we ditched the leash and would walk around with a compact of trust that she always abided by. I would take her to my family home in the suburbs so she could roam freely in big houses and explore the great outdoors, while all the neighborhood cats she met quickly fell in love with her, showing up at the back door for friend/enemy-fueled playdates. Her presence literally brought all the cats to the yard.
As we grew older, my partners would come and go (or get deployed), but she was my constant companion. I trained her to shake like a proper lady, give me high fives, and do tricks for treats. She learned to (mostly) behave and would be my daily date when I took my meals. She became the queen of my casa, positioning herself in the center of everything, the life of the party or a sullen siren depending on the day. Her simple presence was its own unique type of therapy that is hard to quantify or explain. Somewhere along the way she nestled in and quietly nudged things around, making a perfectly Bat-shaped space in my heart for herself to dwell inside of.
A matched pair of feline siblings joined the family a couple years ago, much to the reigning queen's chagrin and my partner's happiness. To her credit, Bat made space for all of them in our life and on the couch. We officially had a squad, and apparently three cats makes you a crazy cat lady. I don't make the rules.
As we turned to telework and COVID-19 response, I think Bat was delighted to have her human and personal chef suddenly home all the time. I never needed an alarm clock with her around, and she insisted on taking an active role in my work. My purrsonal assistant made many video teleconferencing cameos, and once managed to send my supervisor an email that just said "POOOOOOOOOOOO", as she sat on my open laptop while I was in another room.
In the first days of the new year, we watched C-Span together as the Capitol Building was evacuated. I held her as we waited for word from my partner who was on the ground with the D.C. National Guard. She distracted me with her antics, giving the kittens rare affection and playing around. We waited with bated breath for what the Inauguration might hold. I had no idea that those breaths would be some of her last. I woke from a dream to the hard honor of holding her in my arms in her last moments as she moved on to her next adventure. I did everything I could.
As I write this, snow is blanketing the city. I have almost all of the ingredients for a perfect Sunday: I'm warm in my home, sipping tea infused with delicious spirits, cloves scent the air, candles flicker in the distance as I write and sink deeper into reverie. I love these moments of reflection that isolation can afford, as it allows quiet space to take stock of your surroundings and remember to be grateful for all that you have. I have one crucial ingredient missing, and I only need to look up from my computer to see the empty chair across me where Bat loved to doze and watch the city. She loved watching the snow.
Bat Hancher passed away in the early hours of January 7th, 2021 from sudden onset congestive heart failure. She is survived by Zig & Zag, as well as her chosen family and friends. Please feel free to celebrate the life of Bat and honor her memory by holding your loved ones close and loving them freely, as we know we will all move on someday. But for today - spoil them rotten while you got 'em! Bat was totally food obsessed, so crack open another can, have some treats, and live your best life. Rest in Power Bat.
Toby Souser
---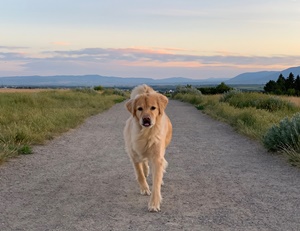 He was that dog against whom all others are measured. A huge part of our lives and sadly cancer took him from us after 7.5 years. We really miss him, but have many wonderful memories of a fantastic friend.
Dakota Boyd
---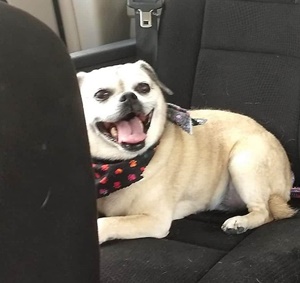 Dakota was always by her "kids" side. She would sit outside my sons bedroom door while he was doing virtual school. His birthday is only 9 days after hers. She would curl up next to my daughter on the couch while she watched TV or was playing on her iPad. One part of her I miss terribly is how she would lay at my feet in bed at night. She always kept me warm. She will be forever our littlest daughter (not the youngest haha).
Mewpurr Lex
---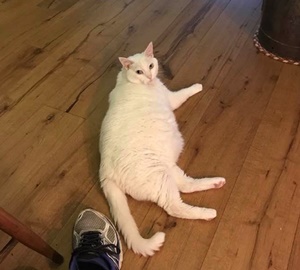 This is our 14 year old cat, his name is Mewpurr. We had to send him over that "rainbow bridge". He was very special, and Carl's buddy!! He'll be missed greatly 😿
Sadie Nelson
---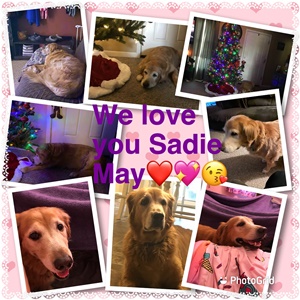 Sadie was excited to see everyone and always wanted her belly rubbed. She loved being outside and playing in the snow. We will miss her greeting us when we get home. Until we see her again...we love you Sadie!!
Chance Wiertel
---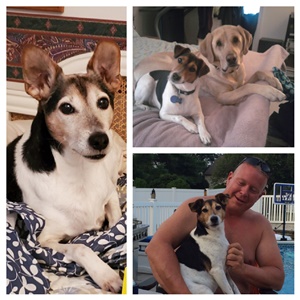 How "Chance" obtained his name was very simple, I had to travel for work and while I was away for a week or two when I arrived home I came upon this cute little dog. We currently had a Yellow Lab "Luke" that was the family pet. I had told my kids Alyse and Michael that I didn't want anymore dogs. So after seeing this little dog in my house I heard my daughter call out "Chance" , she said that she called him chance because she knew that I didn't want anymore dogs and that it would be a chance in hell that I would let her keep it. Well this dog warmed my heart over as he did with everyone including all his brother Luke and all his dog cousins. We couldn't have asked for a better, more loveable, sweet dog that we are so grateful to be a part of our family for almost 12 years. We are so blessed to of had you and now know you are up in Heaven running and playing with your big yellow Lab brother Luke. Chane we will always love you! Rest in Peace till we meet again!
Your Family Always
Eric, Donice, Alyse, Michael and Luke Wiertel
Tiki Barley
---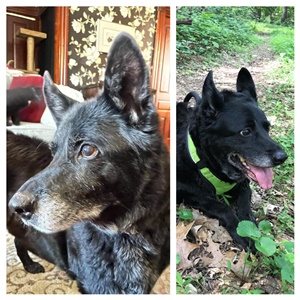 In Memory of the best girl ever.... May you finally catch those pesky bunnies and squirrels.
Bailey Baumgardner
---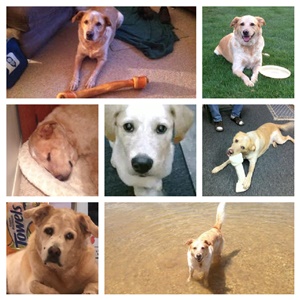 What a wonderful life Bailey shared with us, from the day we brought him home as a pup. We knew from that day forward, that we will have a wonderful life together. Bailey shared twelve amazing years with us; years full of wonderful memories, some happy and some sad. Bailey was the center of our joy at home, and wherever we took him for a ride, people would always pet him and he loved that! Bailey is a cross between a Yellow Lab and an Australian Cattle. He loved to talk, and barking was his way of talking. Bailey was loved not only by our family, but also by our neighbors, his groomer and his vet. He was always a sweet and tender dog who feels for us when things were weary. Within those twelve years with Bailey, we have lost my father, my mother, my older brother and my mother-in-law. It was peculiar how Bailey never left my mother-in-laws side until the end. Bailey was always there to keep us company in a comforting way. He feels for us, and he senses when we're sad and grieving. Bailey would snuggle against me and wag his tail, just to let me know that he's around and things will get better. Bailey is s super smart and sensitive dog. He senses our moods and responds to them. Having a dog like Bailey only comes once in an owner's lifetime, and few dog lovers get to experience, but I was one of the fortunate ones.
I always had a dog growing up on a farm, and also had one, when I was in the military serving overseas in the Army. But, Bailey was unique there was something so special about him that I had never seen in any other dog in my life. I knew from the first time I picked him up there was a bond for life between us like no other. After a long day's work, Bailey always waited for me by the door he would get so excited when he would sees me pull in the driveway. He starts to wag his tail and gets his bone to meet me. My wife and I were very fortunate to have Bailey; he made life precious and fun for us. Bailey was a blessing to our family and we consider ourselves the luckiest to have him in our lives for twelve happy years. Having Bailey was life changing and he will always be remembered. The memories of Bailey will live in us forever and we will always be grateful for those twelve amazing years with him.
A dog lover would know that a dog like Bailey comes once in a lifetime if you're truly blessed.
Bailey passed January 14, 2021. Bailey passed laying at his favorite spot by the front door where he would wait till I got home, with his favorite bone snuggled in his paws. It was a peaceful passing, thanks to the compassion and love that Dr Carney DVM of Peaceful Pet Passage showed Bailey; it made our broken hearts heal more each day knowing Bailey's journey was a peaceful one. You will always be in our hearts, Dr Carney and Peaceful Pet Passage.
Bailey is definitely missed and will continue to be missed. Bailey may be gone, but he will never be forgotten. There will always be a special place in our hearts for Bailey and his memories will live forever. We hope you loved the pictures we shared of Bailey, looking at them surely puts a smile on our faces and we know that Bailey watches over us from dog heaven every single day. WE LOVE AND MISS YOU SO MUCH OUR DEAREST BAILEY!
Lady Corasaniti
---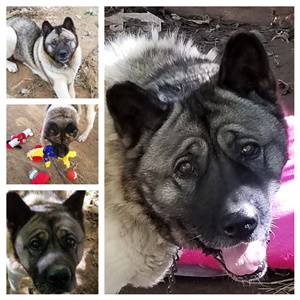 Lady was my protector,she began from day I brought her her home at 9 weeks old till her last sweet breath at 17 years old.She loved cold and snow ,I'd worry to death ,but she would lay out in snow like she was sunbathing.I so miss not seeing her in her yard,but I know shes now pain free playing with her yard buddies that left before her. RIP my pretty Lady.
Maggie Mae Ward
---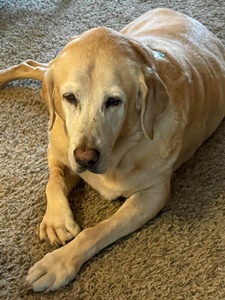 Missed the best puppy, had her 13 years.

She was kind to everybody.

Karen & I will never forget.

Thanks for making it easy for Maggie and us.

-Jerry & Karen
Sandy Schuck
---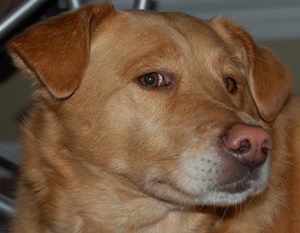 Sandy,
18 years old friend, rest in peace
I'll miss watching you licking pillows in the morning,
jump around and lay down.
I'll miss feeding you in the morning, you were always the first one begging for food and wanting more and more. I'll always have the memories of you snatching family and friends food when they brought their guard down for a second. Makes me laugh. You gave us a workout for sure in your younger years thank you. Best shape of our lives.
Thank you Sandy for coming into our lives. The kids knew from day one at the petsmart adoption that you would be ours! Thank you for helping to raise the kids, we will always love you!
We will miss your "Toby" moments
Always a pleasure to care for one of St. Francis's creatures.
Thank you for 18 years of companionship.
Murphy Carbo
---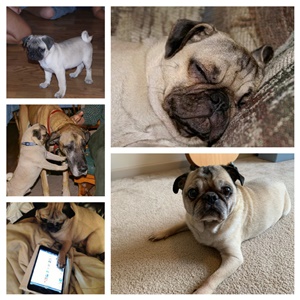 Nothing brought him more joy than to spend time with his people.
He was loved as much as any dog has ever been loved.
In return he brought this family as much unconditional love and pure joy he possibly could.
He will be missed more than we can put in to words.
We are incredibly thankful for the time we had.

He was family.

Irreplaceable.
Milo Murray
---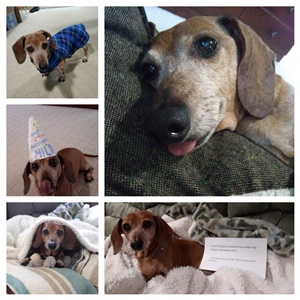 My Milo picked me 17 years ago and from then on was my best friend and constant companion. All the years are never enough.
Milo loved attention, naps, chewies, all manner of people food and treats (he was a dachshund, of course!). He started his young life stealing hearts, bbq sandwiches, and corn on the cob. He also would help himself to Christmas cookies left under the tree or a box of glazed donuts left on the coffee table.
Ever an entertaining soul; when he would get impatient for something he would hop up and down on his front legs and let out a series of short little sneezes.
He had the best, sweetest personality all his years and seemed to accumulate "fans" anywhere he went.
We were crushed to have to say good bye to him on 1/22/21. We miss him terribly, but he will forever live in our hearts and memories.
Reggie Consiglio
---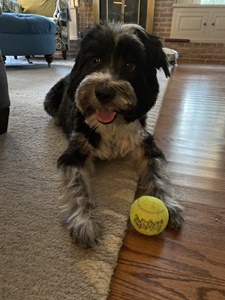 Reggie 7.5.14 - 1.25.21
Reggie enjoyed playing 'bally', his walks (especially when meeting friends), car rides, and pizza night. So loved. So missed.
Frankie Mott Smith
---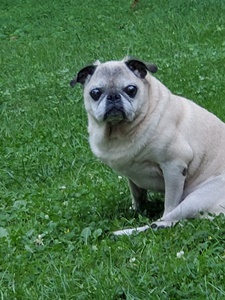 I adopted Frankie when he was 5 years old. He was the sweetest, most loving dog! He brightened my home with his energy and made everyone laugh as he would chase the squirrels down towards the creek... falling in once...found out he didn't like
Water... lol. He was a character! I'd say we rescued each other and lived our best lives....together! His memories I will carry with me and my love 💓 for him will never die. Til we meet again Frankie Doodles!
Mommy Loves You!!!
Merle Thunder Blizzard-Simmons
---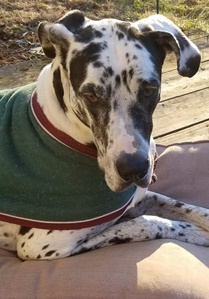 It's just a bye bye for now my friend. You were nothing but a pleasure. always. You fulfilled many hearts with yours. hence maybe why it was enlarged...the laughter you provided, Always there to give hugs needed or not. priceless memories, comfort you provided to your Gma so much appreciated. She looks at your photo and still claims THE GREATEST GREAT DANE IN THE WHOLE WIDE WORLD. i will still go for walks to the park and hop on the swing. heck you knew i was talking to someone important. and now i get to talk to you too. i miss sharing my pillows, truck rides arent the same, i do know for a fact Tropper greeted you and introduced you to Logan, Brutus, Sophie, Gracie, Baby, & Wesley. oh geez; Don't run Pacino up a tree... If you are missing US snuggle that blanky you outgrew but was still your favorite.
Elle Pinti
---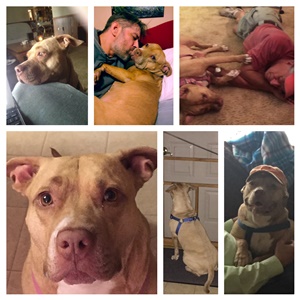 For 12 years our family had the honor of watching my son's dog Elle grow to be a fantastic furry member of the family. She even managed to convert Dad to a dog lover. She always greeted everyone with a tail wag and a smile, she was everybody's best pal. Dad enjoyed taking her for walks in the woods where she would delight in finding the scents of squirrels, chipmunks, turkeys and mice. Her big bro was there when she needed a scratch, and big sis always had hugs and kisses for her when she came home for a visit. My son got her as a pup when she was small enough to fit in his hand, and she grew to be his support and best friend when times were tough for him. We will never forget you Elle Girl. Rest In Peace.
Joey Potteiger
---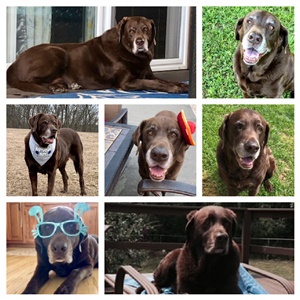 3/2/07-1/12/21
Joey was part of our family for almost 14 yrs. We brought him and his sister home when they were 8 weeks old. He was the sweetest and best boy! Joey was the sensitive one, he looked after everyone and provided us with unconditional love. He loved swimming, going for walks, and food (he'd never pass up a meal, treats or ice cream). Joey was always by our side, involved in whatever it was we were doing. We're grateful to have had him for so many years and take comfort that he lived his best life, he was so so so loved, spoiled and missed by all!
My handsome man there's an empty space where you used to lay and a ache in my heart that won't go away!
Rest easy and run free Joeyboy until we see you again! Forever in my heart. ❤️
Thank you Peaceful Pet Passage for the comfort and service you provide.
Chance Simerly
---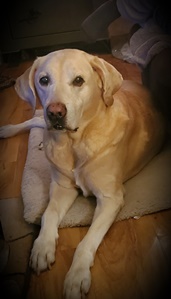 In loving memory of Chance ❤
We said goodbye to our Chance on January 18,2021. He will be missed so very much. We were blessed to have 11 years with him. We already miss his bark as soon as he heard our car door close and waiting for us at the door. He loved his peanut butter Oreo cookies and playing with his "Ball Ball". He absolutely loved his Sissy Chloe and our Chloe is so lost without him..
Thank you so much Peaceful Pet Passage for allowing us to say goodbye in the comfort of our home...
Sayco Mathers
---
2007 to 2021 - I knew you would be our girl the day we found you in the road. You were your Daddy's sweet girl and Pippi's best friend. You loved to run, cuddle, and feel secure. Rest now with your Daddy and Pippi in the heaven above.
Rosie Starling
---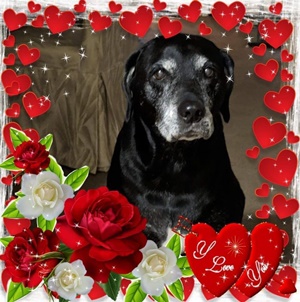 Rest in peace my beautiful best friend Rosie 8/23/2008 to 1/13/2021...you were the best any one in the entire world could ask for. I love you! You are with the angels now 💕
Jeter Scott
---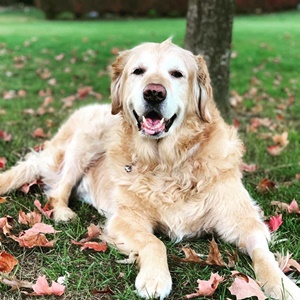 Jeter was the most loyal, well behaved companion our family could have ever asked for. He brought so much joy to everyone who came into contact with, but mostly our family.
Zoe Reader
---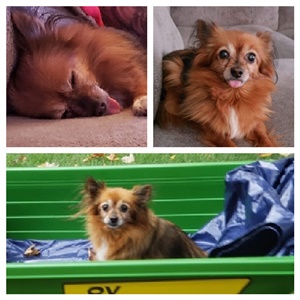 Zoe "Zo Zo" Reader was born on October 28, 2005 in Germany. She was welcomed into the Reader family on December 26, 2005. The first 4 years of her life were spent traveling Europe, getting stamps in her EU passport.
From 2009 to 2018, Zoe lived in California with her family where she enjoyed long trips down the coast, rides through Napa wine country, and weekends in Lake Tahoe. In 2018, Zoe moved to Pennsylvania, where in her final few years she enjoyed tractor rides with Daddy, visiting family and friends, chasing sheep, playing fetch, football Sundays, sleeping with her boy and cooking with Mommy.
Loved by all. Our little girl will live on in spirit.
Elvira Lightner
---
I have to say thank you to every person that we interacted with during the final step of our sweet kitty's life. Losing her has been so difficult, but each person at your facility was kind, compassionate, and gentle to us all through the process and it made what was an awful circumstance much more comforting.
Elvira was an incredibly special cat. I found her in the engine bay of a car when I was 16 years old. She was so tiny that she fit into the palm of my hand. I put her in my car because I was going to take her home, and when I got in I could hear this tiny little meow but didn't see her anywhere. She had climbed up behind my pedals and got into a heat duct in my dashboard! So my brother had to come help me take my steering column out and my dashboard apart so we could get her out of there.
That was in 2005, when I was 17 years old. Over the next 16 years she was there with me for so much... graduating high school, college, getting married, having a baby, getting divorced, a few different career paths, 3 houses, finding love again. She was always there to sleep next to me, purr in my ear, cuddle up next to me. She was afraid of most people and would hide but for the few people she loved she was always the sweetest cat you could imagine. She spent the last few years mostly curled up sleeping on her favorite chair in my office at home, snuggled up, purring away. She would get up in the evenings when we were home and sit behind the office gate just watching us and the dogs. When the dogs went to bed she would come out and jump up on the cough next to me so I could scratch her and when she was ready to go to sleep she would jump down and head back to her favorite chair. Now her box of ashes are sitting on a blanket on that chair. I'm not sure how long she will stay there for, but I'm finally at peace with saying goodbye to her now that she's back home with me.
Thank you, again, for everything you did for us. Attached are some photos of her life starting from the night I found her.
Molly Nigon
---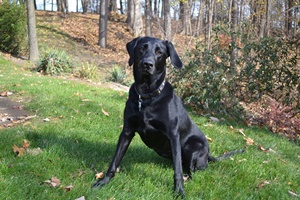 Molly "Moose" was an amazing "Pet Store" Puppy. She was "rescued" from the store in November 2009 and rooted herself in my family's heart ever since. Molly always had tremendous spirit, LOVED people and especially her Chuck It. Unfortunately, genetics contributed to double ACL surgery and congestive heart failure which limited her fun but did not dampen her spirit. Molly's tail wagged to the end and was surrounded by those who loved and cared for her when she peacefully passed. We will always miss and LOVE you sweet Puppy Girl you left indelible pawprints on our hearts!
Simon Reso
---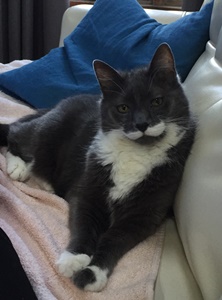 Simon was the last of his litter rescued from the Humane Society in December of 2001, a Christmas present from my husband who, ironically, is allergic to cats. He was 12 weeks old. Simon stood out with his distinguished milk mustache and playful personality. He quickly acclimated into our little family unit until one day we realized, Simon ran the show. Our lives revolved around him and none of us, including him, would have it any other way. He was one of the smartest creatures we'd ever met: knew his name, greeted us at the door, stopped in his tracks and became super unhappy when we put shoes on because he knew we'd be leaving the house. Life was a game to our sweet boy, racing us up the steps, chasing the red laser or jumping on our other cat, Mary, when she wasn't looking. Simon loved to have his belly rubbed and had the coolest purr/meow hybrid we'd ever heard. He was the heart of our family and made everything way more fun. Saying goodbye to Simon on 1/6/21 after 19 years together was one of the most difficult things we've ever done. We want to thank Peaceful Pet Passage for the care and service they provide because having those final moments with him in our home, was a gift. We love you Simon and miss you every day, all day long. You will always have a piece of our hearts and we know, little man, that one day we will meet again.
Daphne Greiner
---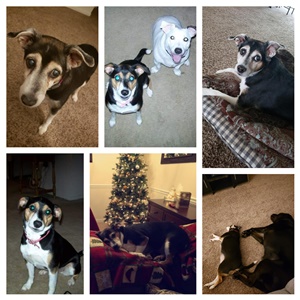 Daphne was a loyal companion for 15 years. She had our hearts from the moment we met when she was 8 weeks old. From that very moment she completed our family and brought so much joy to our lives. She was so full of energy, in her younger years "zoomies" were part of her daily routine! Daphne loved to snuggle and even gave hugs. She made even the worst days better with a simple wag of her tail and a lick to the face. She is and will always be missed. We take comfort in knowing she is now reunited with her brothers, Cardozo and Remi. Until we meet again, my sweet girl.
Zeus McDermitt
---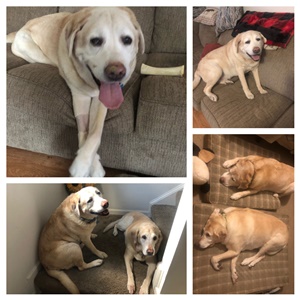 Zeus was a fun loving gentle giant. He loved to be snuggled and sit all 120 lbs of him on your lap. He enjoyed swimming and playing with his sister Zoey. He loved to eat... anything people food! He will be truly missed by all.
Thank you for your amazing services,
Casey and Brian McDermitt
Achilles Leduc
---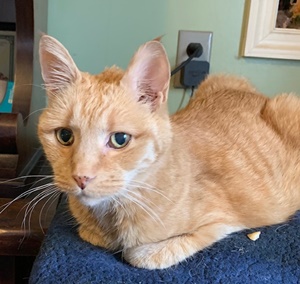 In loving memory of Achilles
Moss Mars
---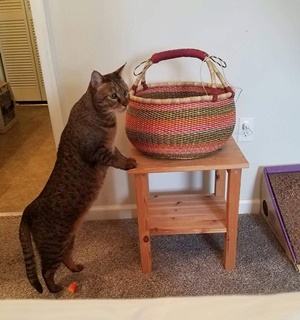 Moss Mars passed in our home with the assistance of Peaceful Pet Passage Wednesday 1/6/21. He was a serval Savannah Chausie breed. I took him in four years ago, when his previous owner could not handle him anymore. He was a difficult beast and took along time to warm up. He was very dignified and was always with us and interacting with humans. We miss him greatly and cherish the time we had with Moss.
Mollie Oestereich
---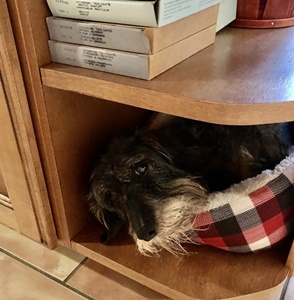 Mollie was a "tweenie" wirehair wild boar dachshund. She crossed the rainbow bridge on Jan.2 of 2021. She was 14 1/2 years old. She loved to walk everyday at least a mile or so with her buddy Maddie another mini dachshund and her Mom Margie who was a standard Doxie who left us in Nov. of 2019. As you can see in this picture she was our "doxie on the shelf". Her favorite place to be in the kitchen where all the action was. Her other favorite thing to do was sit in the backyard in the sunshine for hours and she could stay out until the sun set. Even in the cold. This little lady will be missed. RIP Mollie.