Tributes
To add your pet's memories on our tributes page, please email a photo and your tribute to Tribute.ppp@gmail.com
Skye Scarborough
---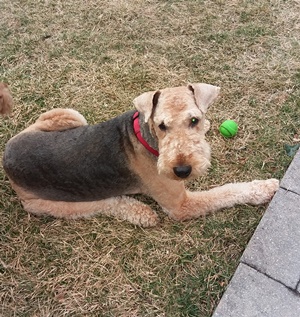 Our sweet boy "Skye", always ready for a walk and never missed a meal!!
Sydney Mohney
---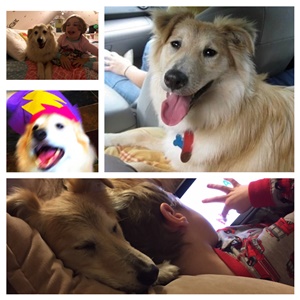 In loving memory of Sydney
11/01/2008 - 4/30/2022
Sydney was just 3 months old when we rescued her. She decided she would come home with us and not her sister. A mix of sheltie sheep dog and border collie she was definitely a herder by nature. Always trying to round up the kids and family in one room. And she hated it when we were on different floors. She talked to us every morning and whenever we got home. Not barked, but talked. We would have full on conversations. Her most favorite thing to do was chase the squirrels out of the yard and keep guard of the house. She even tried to protect us from animals on the tv. Jumping, barking and trying to get at it. One time my FIL Was watching cowboy and western movies. Cowboys started riding their horses on a chase and Sydney lept into action barking and jumping at the tv until the horses had run out of view. Then she ran to the back of the television to see if she could wrangle them there. She protected us from it all. Barney the purple dinosaur, Jurassic park creatures, scooby doo and the ghost monsters…you name it. She loved us fiercely and we loved her just as hard back. Her arthritis started to really take a toll on her and this once high energy, full of life pup, could no longer chase the squirrels. When they would run across the lawn in front her and she wouldn't even bat an eye we knew her time had come. We all miss you so much and there will never be another like you. I hope you are chasing squirrels up there and protecting all the people.
Sal Bennawit
---
Sal gave all of himself to anyone around. He drooled, protected, cuddled, and loved everyone. He was our big boy and we joked about his size and odd sounds saying he must be part dinosaur. But with a huge body came an even bigger heart. He was the most loyal, cuddly, and loving dog I have ever had. We will miss everything about him, even the drool. He has left a big whole in our hearts and home but I am glad that he is no longer in any pain and is running around at the Rainbow Bridge.
Vinny Bradley
---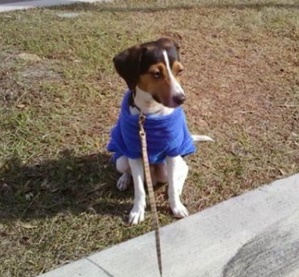 Vinny was known as my angel baby... I got him from a rescue in 2010 and he was my sidekick ever since. He was abused as had a bb in his chest from before I got him and he spent the rest of his life traveling with me and exploring all the life changes from my mid 20's into 30's including 4 kids and twins! Vinny was my best friend and meant a lot to everyone in my family. He will be so missed by everyone.
Grace Walter
---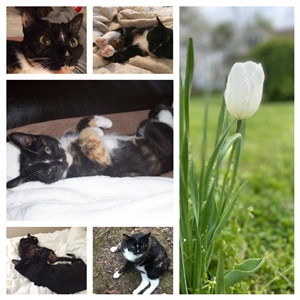 This beautiful girl graced our presence for 15 years. Originally adopted from a shelter in West Virginia, she moved throughout her life multiple times from Florida, Virginia and finally Pennsylvania. She was the best cat and the reason why our cat family eventually grew. She wanted nothing more than fish-flavored cat food, sleep, pets, sunshine and a sidewalk to roll around on. Although she was pretty easy to appease, if she didn't have her way, she was persistent and LOUD. She made sure you heard her from any location in the house. If she wanted to be pet, you got a paw to the face. She was a girl who knew what she wanted. If cats can be kind, she was it. She never harmed anyone or anything. She accepted any new cat that came to the house - and there were many. She was a friend to any human and would cuddle and demand pets from anyone. She always made her family laugh especially when she would run. She had many nicknames, including Gracie, Gray Gray, Suckle Pig (suckling - a habit she had since she was a kitten), Snaggle Tooth, and Gray Beard. Her aunt used to joke that she looked and should have been named Tulip because of her sweet and delicate face. It was only fitting that she passed when tulips were at their peak. We love you, Grace. I am sure your brother Jackson was there to greet you. I am so thankful for your calm and consistent presence throughout your life. It'll take so much time to stop looking for you sleeping peacefully on the bed. The world feels a little less beautiful without you in it. Until we meet again.
Lewy Carado
---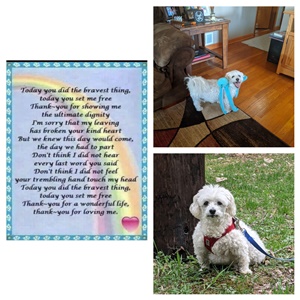 Lewy joined our family on September 23rd 2018. We rescued him from an emergency hospital where he had received care after being dropped off with a broken leg. Sadly his leg had to be amputated and when no one claimed him, he joined our family! He was a barker!!! He barked at everything and everyone. But he was a snuggler, he loved being held and carried and was so appreciative of anyone's attention. During our four short years together, he experienced many camping trips to Potter county and Knoebels Grove. He went to Dewey Beach, Delaware, Myrtle Beach South Carolina and many places in between. His favorite food was salmon which he enjoyed up to his very last day. He slept in our bed and he will remain in our hearts forever. We miss you so much, Lew-Lew! Thank you for your compassion at the end of Lewys life. He was a happy boy!
Ace Miller
---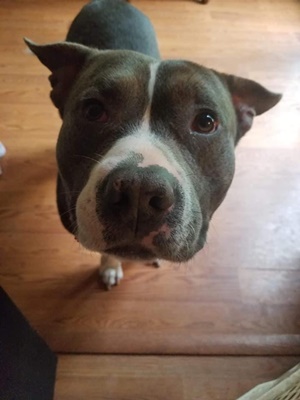 In memory of Ace. He will be truly missed.
Hercules Conway
---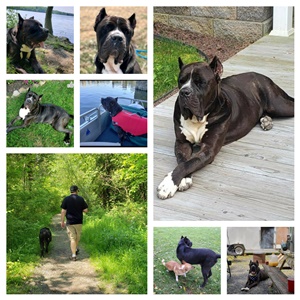 Our boy rescued us April 27. 2019. He was a Speranza Animal Rescue boy thanks to Jose and Kristy who found him on a Philadelphia shelter kill list and drove there that day (my birthday ironically) to get him and fostered him for Speranza Animal Rescue. Laurie at Speranza suggested we meet Hercules. This boy "had me from hello"! He was the perfect fit for our family. He was my shadow, my protector. He was wonderful with all children he met from newborns and up. He did amazing with every situation we expose him to. He loved car rides, pontoon boating. camping, trail walks (walks in general especially when "his boys and or girls" (our great nephews and or nieces) were holding the leash) But our boy got pretty sick back in February of this year, not eating or drinking normally and then he just stopped eating and drinking. We had to hospitalize him for 2 days. He had lost 20 pounds in just 7 days. Diagnosis was open - lymphoma; chronic inflammatory hepatopathy. We brought him home with meds and planned on loving him until he was no longer comfortable. But he actually bounced back within a couple days. Starting eating bland diet the day we brought him home and eventually got back to his normal 3 meals a day. He put 15 pounds back on and was his normal happy go lucky self. Then about a week ago we started noticing he was losing some weight again, but still eating 3 meals a day until this past Thursday. He just stopped eating and by mid day Friday not drinking, our boy was crashing hard. We called Peaceful Pet Passage and Dr Morgan came to our home Saturday 04/23/22 to help our boy cross the bridge. She was the kindest soul. She took time to show attention and love to Hercules, making him feel comfortable with her. Which spoke volumes to us. She treated us with the utmost respect and kindness. Hercules left his extremely large paw prints on many hearts. Ours are broken, but we like to think this was not good bye, it's til we see you again. Until then, we have love ones in heaven who welcomed him and the next stage of spoiling began😢.❤🐾
Peanut Cordova Estrada
---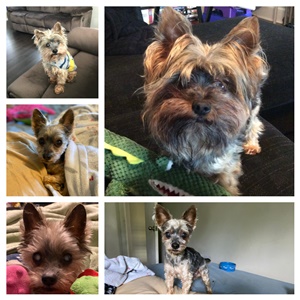 He is with his favorite toys. I called him "my boo". We will miss him forever and no other dog will ever take his place in our hearts. He was the sweetest dog and funny. He acted bigger than he was. Everyone who met him loved him and made imprint in their lives forever they said. He loved his picture taken he would always pose. He helped me through my divorce and was always by my side. He felt my pain and sadness and knew I needed him.
Hunter Wilson
---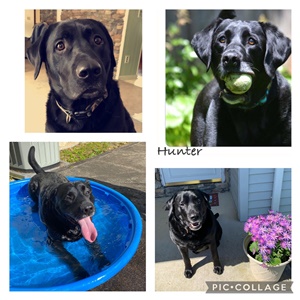 In Memory of Hunter 💙
9/12/2012 - 4/22/2022
Our beautiful boy, Hunter, was so loved and spoiled by the entire family. He was our faithful companion until the very end when he was taken way too soon by cancer. We had planned to give him a cupcake before he went to heaven but we weren't sure if he would eat it as he hadn't been able to keep anything down. As we started taking the paper wrapper off of the cupcake, he grabbed it and devoured it in one gulp. Paper and all! That is a typical Hunter move that we will never, ever forget, lol! 🤣 We will Iove you forever, sweet boy! We are so thankful for Peaceful Pet Passage and that we had the opportunity to snuggle and kiss Hunter at our home as he passed. They turned a tragic situation into a beautiful memory that we will always treasure. 💙
Cinnamon Sinopoli
---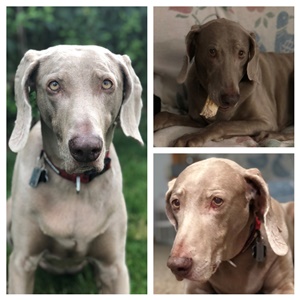 Cinnamon "Buns" Sinopoli crossed over to the Rainbow Bridge, Tuesday April 19th, 2022, peacefully in the arms of her loving father. Cinnamon was born April 6th, 2008. She was rescued by Weimaraner Rescue of the North from a shelter down south in Louisiana where they were not taken good care of. She found her way into her dad's arms in March of 2016 right before her 8th birthday. This is where she enjoyed the next 6 years of her life of being spoiled, sleeping on the bed and lying on the couch that she claimed as her own. She lived the best life! Cinnamon enjoyed running and hiking with her dad and brother Joe. She would follow her dad everywhere in the house and especially when he was outside mowing the lawn. She never left him out of her sight for too long. Then as she aged and could no longer climb the stairs, she would wait patiently for him as he got ready for work, but if he took too long she would let him know it. She always barked at stranger and friends alike. Every time her dad came home from work, she was there to greet him with the utmost excitement and kisses. She is survived by her brother Barry and her loving dad. She is preceded in death by her brothers Max and Joe. They will be eagerly waiting to great her on the other side. Please give your pets some extra hugs, kisses and treats tonight in honor of my girl, Cinnamon. She will be forever missed. Always and Forever My Girl.
Franco Heffner
---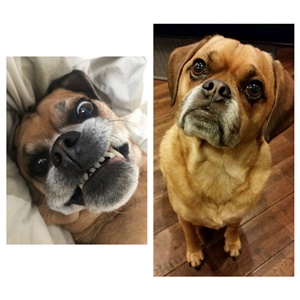 Franco was a giant. He was the sweetest little monster puppy that wanted to explore the world and love all. He greeted everyone with the loudest welcome. He loved his walks, his foodies and his daddy. He traveled with us wherever we went. He made the deepest impression on our family and friends. He was loved unconditionally and will be forever missed. His paw prints are permanent across our hearts. We are struggling greatly. He was our Franco.
2/2007 - 4/2022
Burke Shade
---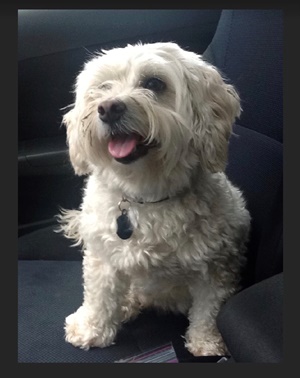 Burke also known as BTJ. A 14 year old multi poo. Loved to bark and play with his toys especially his taco. Will be missed by many. Upstairs now with his buddies Barks and Woody J.
Sue Scullen
---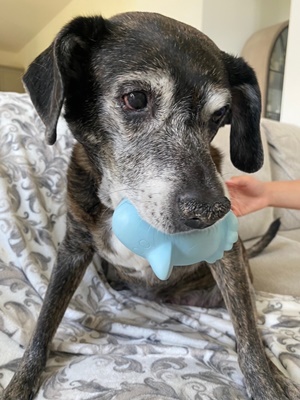 A Boy Named Sue was our family pet for 14 1/2 years. We couldn't have loved each other anymore. We have thousands of very happy memories with him but this picture captures how he spent most of his life, with his favorite toy which we all called squeaky. He didn't play with it much after my father died, who was his very best friend. We're hoping Pop-Pop was waiting for him across the rainbow bridge! We would like to thank Peaceful Pet Passage for making this transition easier for all of us, especially taking the stress away from Sue. With love, the Scullen family
Tay Stoudt
---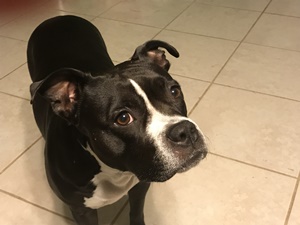 My baby girl, Tay, always enjoyed going for rides in the car, laying outside on a beautiful, warm, and sunny day. She loved playing tug with her favorite toys. She had this cute little quirk about her where she would shake her head from side to side to when she was happy or excited. She used to make a funny little snorting sound whenever she anticipated something exciting was going to happen. We love you Tay and you will be forever missed and in our hearts. RIP beautiful baby girl. Special thanks goes out to Peaceful Pet Passage for allowing our baby girl to pass peacefully at home without fear or stress. She passed with dignity and respect.
Remington Stago
---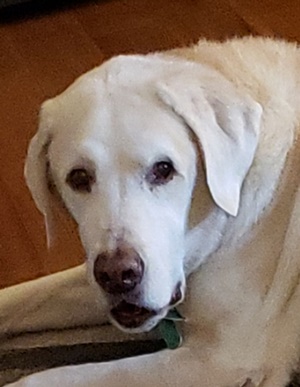 Our beloved boy Remington has left a giant hole in our hearts.
Ali Dolan
---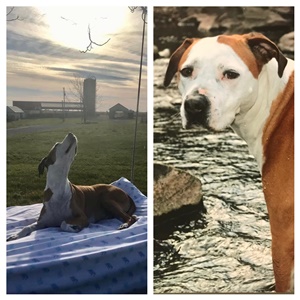 This is about beautiful boy Ali. For nearly 13 years he was a very special part of our family. My sister found him running down a country road in 2009 while me and my husband were visiting the same town for our Anniversary. With no shelters open and no one claiming him over that weekend we brought him home back to PA. Our teenage son Patrick was so happy and vowed to help take care of this young, malnourished pup. We made an appointment right away as we knew there might be some risks with his health. The Vet confirmed Ali was 7 weeks old and either got trapped in barbed wire or was used as a bait dog. His stomach was also very swollen from worms, which the Vet told us he wasn't sure if the medications would be a cure but we brought him home and gave him all the love and care we could. Ali made a full recovery and my son gave him the name "Ali", after the boxer and because he said he knew he was a fighter and would be ok. Ali and Patrick became the best of friends. Sadly a year and a half later our son was killed at the age of 19 and we soon realized how close they were. We could see Ali was mourning the loss of our son too. So we vowed to take the best care of him for our son and the next 11 years we grew closer to this beautiful boy then we ever imagined. Ali was our family and the connection we felt to our son through him is more than words can convey. Ali had a personality very similar to Patrick and his days became full of adventure. Car rides, trips to the park, to the River, with day trips being his favorite. But home is where Ali loved to be too, playing frisbee and chasing it on our property became his favorite, taking walks, running, laying on the swing while our daughter read to him and soaking up the sun on a warm day. And learning new tricks fast made us realize he was the smartest dog we had ever known. If he wanted to play he was sure to let us know. He would come Over and nudge our arm, or bring his frisbee to let us know he wanted to go out and play. He did that right up until the end of his life. Still taking walks, wanted to run even when his back legs were getting weak and having lung cancer. He was a fighter for sure and although he is missed terribly, we are so grateful a friend referred Peaceful Pet Passages. Our good ole boy had visitors all week and we went for his last car ride April 8th with family and friends coming out to give him hugs and say their goodbyes. We stopped for ice cream, and our daughter had him an early birthday party. We lifted Ali on his favorite swing that afternoon, giving him lots of hugs and kisses while telling him what a good boy he was, that we will miss everything about him and how he truly rescued us. As he fell asleep we told him our son Patrick would be waiting for him and how happy he would be To see his best friend again. We were blessed to have Ali in our lives. Although a part of our hearts went with him, he will always be close to us in spirit and we will continue to share his life, his story and how he truly saved us. Sincerely The Dolan Family and all who loved our beautiful boys.
Axel Reish
---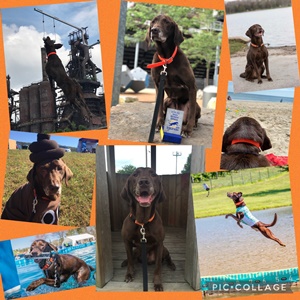 Axel, you were the cutest puppy and such an obedient partner. You were always there through thick and thin. You led our pack for years, taught them your crazy bad habits, that we will continue to treasure in the rest of our boys. We will miss yelling your name to get your feet off the counter, searching for your next treat. We will miss all your stinky kisses and farts. We will miss your happy tail always wagging. You introduced us to a whole new world of fun, love and family. You are our original boy who got us involved in dockdogs. We have made so many amazing memories together and we are so happy we got to share them with you. We miss you so much. You are forever our Axel, Bubba Brown and old man. Until we meet again, we love you so much! 🧡💩
Katie Clare Bodman
---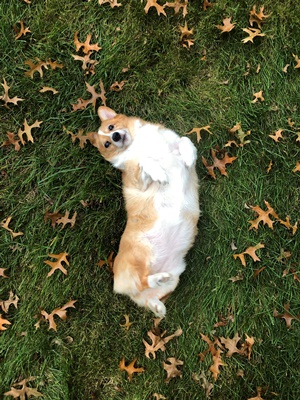 Katie was the best. We miss her so much. Her sweet face, her bark announcing whoever was coming in, her wiggly walk…everything❤️ Thank you PPP for helping us through this difficult time.
Sadie Troutman
---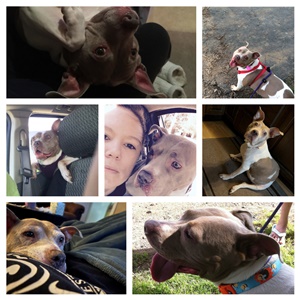 Sadie Willow
8/15/06 - 4/08/22
Sadie was only 4 months shy from her 16th birthday. Some of her nicknames were bugaboo, love bug and Sadie love. We adopted Sadie from the Human Society on 7/01/13. I actually had to pull over on the way home and secure her leash to keep her in the back seat because she kept trying to come up front and just kept licking my face non stop like she was saying thank you, thank you, thank you. I've had dogs my whole life and Sadie was the most affectionate of them all. She had to be laying on you or next to you at all times. She loved greeting new people. She loved car rides and walks (although in her older years her arthritis couldn't take it). She wasn't a big fan of playing fetch, she would just chew the ball to pieces but her favorite playtime was tug of war. I am so thankful that I was able to spend the last 2 years working from home, by her side. We became even closer. Sadie was my best friend. I believe she was that once in a lifetime (soul dog). She could make me feel so at peace and loved. She got me through some very tough times. I am so thankful for Peaceful Pet Passage. Sadie passed so peacefully in the comfort of our home snuggled with us. We held her until her last breath. Until we meet again my Sadie love. Thank you for choosing us that day. Love you forever and always. 💕
Murphy Kelley
---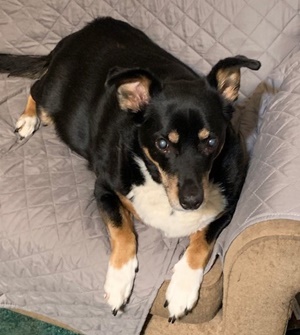 Murphy had the most gentle disposition of any dog I've ever known. He just wanted to play with everyone he met- dogs, cats, ferrets, ponies, sheep, donkeys- it didn't matter- he'd wag his tail and if they seemed frightened he would lie down and just be with them. I'd find him with kittens asleep on top of him and he wouldn't move. He went everywhere with me for eight years. He was quiet and shy. He went blind when he was about six but got around well and I loved him dearly. He was all I had and losing him has left a wound that will never heal. I mourn this dog as I mourn for family that I have lost. He was really very special. Rest peacefully my loving friend, Murphy. I miss you so much.
Annabelle Grace Heffelfinger
---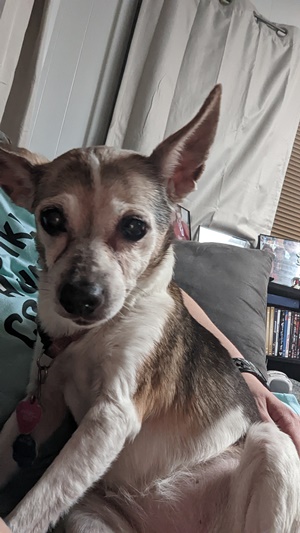 I hope it is true that one day I will be reunited with you again! I never thought I would love an animal as much I love you. I had 15 amazing years with you and even that is not enough. You were my bedtime buddy, my co-worker, my tail! It hurts like hell Annabelle Grace. I love you!
Buck Wentz
---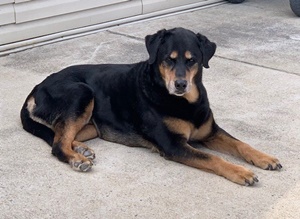 Our sweet boy Buck. One week shy of 11 year old Lab/Rottie mix. He was so loved and well deserved spoiled baby. He loved roaming his 16 acres checking out all areas. Loved his family. ❤️
Thank you for all you did and making this time easier for our sick boy with cancer and us.
Jackie Cunningham
---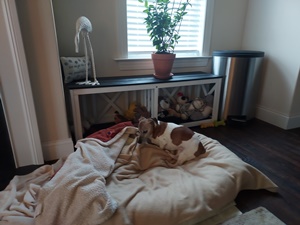 This is our "baby girl" Jackie. She was a rescue. We had her for 15 years. She was family and we miss her every day. We have so many wonderful memories that we can cherish. Peaceful Pet Passage was a blessing at a very difficult time. We really appreciated their wonderful service.
Butters Harrison
---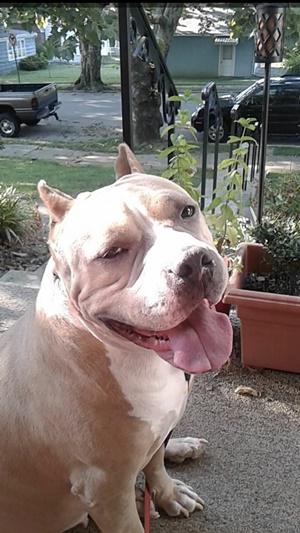 You saved me just as much as I saved you. You'll be in my heart forever. I love you, Butters.
Gordon Lockwood
---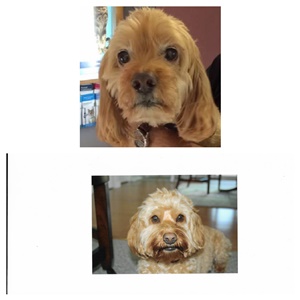 Memories? My kids wanted a dog. A few weeks later, without telling anyone, I went and picked up Gordon. My family was pleasantly surprised! He was great at catching a soft dog frisbee. He loved being outside. He followed my wife everywhere in the house. Needless to say, we really miss Gordon.
Cutie Mumford
---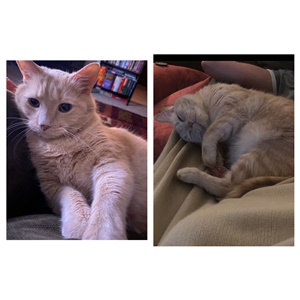 This is Mr Cutie. He was the sweetest most loving cat any owner could ask for. He was bought as a birthday present for my then 5 year old daughter and was a baby. He loved playing with his toys and sleeping in bed with me to cuddle. He loved playing hide and seek with my daughter and I. We have so many wonderful memories of our amazing Cutie that we will never forget. Thank you to Peaceful Pet Passage for helping us through this difficult decision to lay our beloved Cutie to rest. We will love you forever and always and will never forget you and the impact you had in our lives ❤️❤️❤️
Junior Simon
---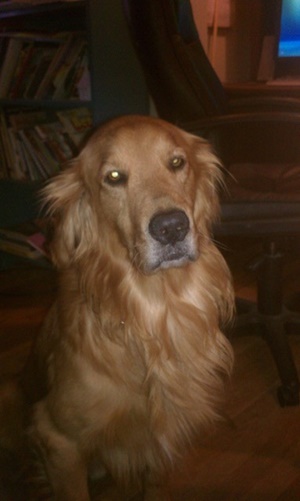 Jr was so loved by everyone. So smart and alway wanted to be with Wendy or me. He always loved his yard, family and friends. We had him for almost 14 years.
Earl Porr
---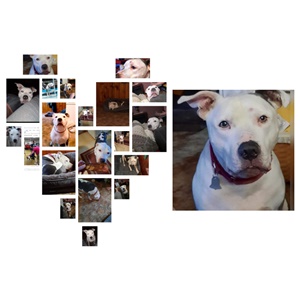 Earl was my sun seeker and my shadow. He loved our long days at the pool. He would lay where ever the sun and I was. He is so missed and so very much loved! So grateful for the kindness from all at Peaceful Pet Passage!!!!
Zane Brennan
---
"My handsome boy, I miss you. Thank you for bringing joy to my life!"
Jasmine Schoenberger
---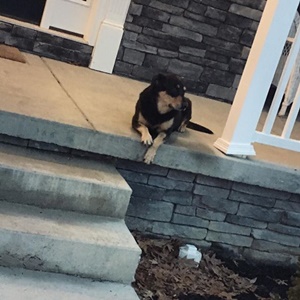 To our dear Jasmine, We will always remember your sweet spirit, love for the outdoors, and passion for adventures. We all watched you grow with our two daughters over these past fifteen years and you made our family complete. You leave behind your best friend Bentley, who will truly miss his sidekick. You have our hearts, always. Thank you again Peaceful Pet Passage for being there for our family! With love, Jess, Paul, Mia and Hannah
Sam Hess
---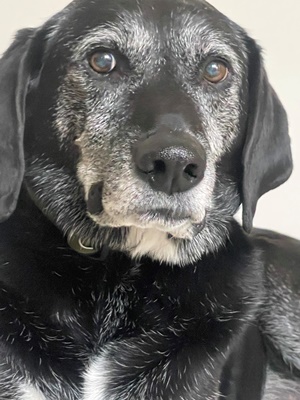 Monday March 21st, 2022 was one of the hardest days for our family. To say that a dog becomes part of your family is an understatement. Our boy Sam was the best dog a family could ever ask for. He always wanted to be with us. Loved us unconditionally and loved our girls. Got super excited to go for walks and go play at the dog park. Loved pizza and french fries.The past year as his illness got worse that amazing personality he always had diminished and he became horribly depressed and seemed lost. His medications were no longer helping. Our house has felt so empty without him. We miss him so much but know he is much happier and no longer in pain. He will always have a place in our hearts. As hard as this decision was Peaceful Pet Passages made it a beautiful and natural process. So glad we chose them for our sweet Sammy boy. 🐾🌈
Karley Frye
---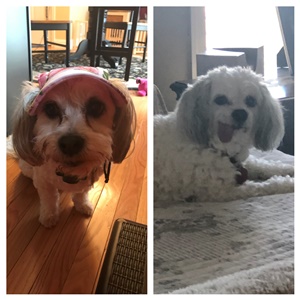 Karley is going to be missed very much. She has a beautiful temperament she just went with the flow even if it was something she didn't want to do. She liked to snuggle and was always waiting for me to come home.
Cain Mulrooney
---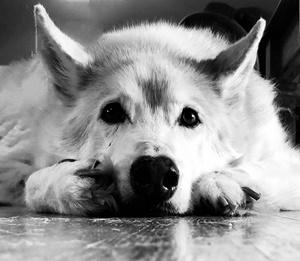 Last week (3/22/2022), Liam and I had to make the most difficult decision as pet parents. Tuesday, the best boy in the entire world crossed over the rainbow bridge. He had a great long life and was surrounded by love and passed in the comfort of our home. Cain has gotten tired over the years, but he's held on—last week his body finally caught up with him. I won't remember him the way he was his last two days, all I will remember is the dog that loved to chase us around the house. The dog who would steal cookie dough and pork loins off the kitchen counter. The dog who would insist that when he was ready for bed, we all had to go to bed. The dog who used to keep the birds and nests warm with his giant clumps of fur. The dog who had the smelliest breath and the stinkiest farts. The dog who used to steal whiskey and destroy toothbrushes. The dog who hid butter in the cushions of the couch. The dog who welcomed three kids to his pack without question. The dog who did everything to be there for us. The dog who saved Liam and I both from our darkest times in the last 8 years. The dog who was the best we could ever EVER ask for. Thank you for everything, bubba, I know you'll be with us always, and you're finally at rest and no longer in pain. Sleep soundly, sweet prince 🌈🐺
Harley-Starr Endres
---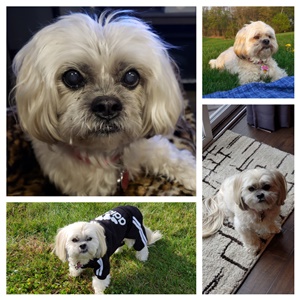 This my my babygirl Harley-Starr whom was recently layed to rest with Peaceful Pet Passage. She gave us 16 great years of so many laughs & love. Her personality was like no other I have ever found. She loved camping with the family, going "bubyes" for car rides & ice cream, long walks in the parks, & just playing with her sissy Spirit! She loved so unconditionally and I sure hope she knows how completely loved & missed she is! ❤
Nyko Farabaugh
---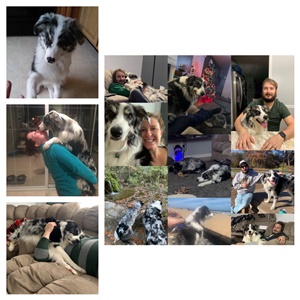 Nyko was a super active Aussie who loved frisbee and ball and wrestling with his sister. He was so cuddly and thought he was a tiny lap dog. We will forever miss him.
Henry & Shirley Lawson
---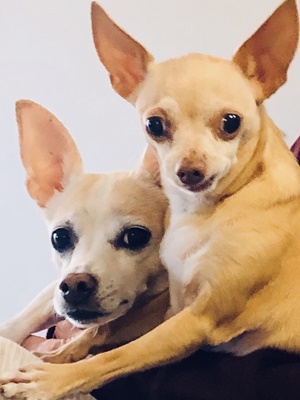 Monday March 14, 2022.
It was devastating to have to euthanize both my Chihuahuas at the same time but they were both getting to be pretty frail and sick in their older ages of 18 years. Both of my babies were rescues. Henry was an abused dog and I'm not sure who rescued who they are but it became such a wonderful relationship. He protected me and would never let anyone hurt me. Unfortunately, he was A little too protective at times but that's how Chihuahuas are. Shirley was a little bit older. She was one of the 180 Chihuahuas that two brothers were raising in north-central Pennsylvania for breeders. She was a breeder and came to me through a rescue organization when my pug passed away, and I thought I would lose Henry from the loneliness. She was so shy and would not even bark. With a lot of tenderness and care especially from Henry, she finally started to socialize and they became inseparable.. Thanks to you and your wonderful team they will not have to be apart even in death as they were so part of each other in life. As many of us say I am not sure if I rescued my dogs or they rescued me.
Cooper Stoltzfoos
---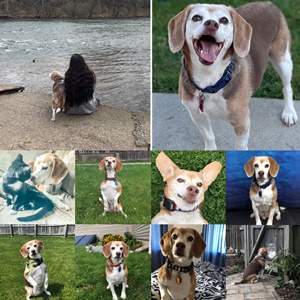 In loving memory of Cooper.
Even though we didn't get nearly enough time with him, he made sure to fit in a lifetime of love and memories with us in the 4 1/2 years we got. He was truly the kindest soul. Cooper was incredibly gentle, goofy, and loving. He was a constant cuddle buddy and adventure partner. As long as he was with mommy he was okay, no matter what we were doing. Regardless of what health issues he was going through, he put on a happy face for his family and tried to enjoy every moment. We adopted Cooper when he was around 6 or 7 years old and he excepted us as if we were his only family all along. He was the true definition of resilience. Cooper will forever be missed. Rest easy sweet boy.
Buddy Gruber
---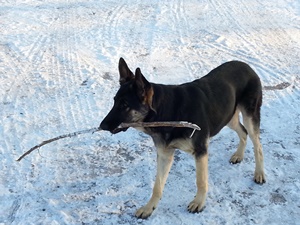 This is Buddy about six months old. He loved to fetch sticks larger than him . He loved to play catch with tennis balls with a squeeky in it and he would make that ball sleek. Buddy also loved golf cart rides and most times when you parked he would stay on. Thank you so much for your service. God bless 🙌 🙏 ❤
Farah Helfrich
---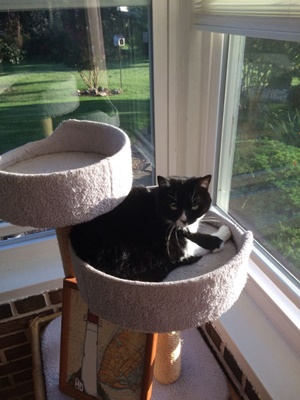 Our Little Butterball. WE LOVE YOU.
Sullivan Dash
---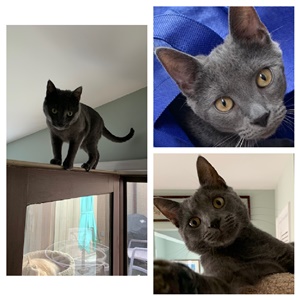 My wild child. So snuggly, so beautiful. Intelligent and fearless at home, but a large case of stranger danger with unknown people. We all miss you so much, the youngest and smallest but the biggest personality. Lost to unrelenting bladder blockages he was almost three😢.
Jacs Miller
---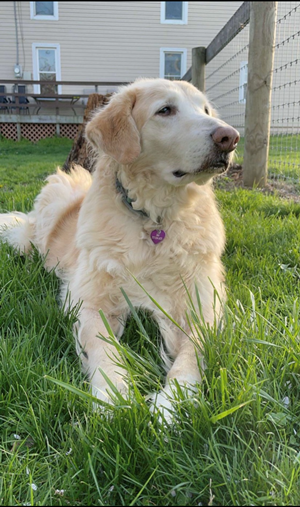 Jacs was the alpha of our pack. She trained all of the other younger dogs and kept visiting dogs in line. Even as she got older, if you got a toy out, she would turn into a puppy again. She was such an amazing dog and we will miss her so much.
Daisy Dukes Rohland
---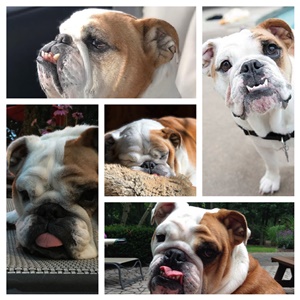 Daisy Dukes Rohland
(June 1, 2010 – September 27, 2021)
With a very heavy heart… My sweet Daisy passed September 2021. 😢 She was absolutely the best pup, and a true member of our family for over 11 years. Although my heart is broken, I know that she was incredibly well-loved and taken care of. And I'm so pleased that my three young men were able to have such a sweet pup during an important part of their lives. We so greatly miss her sweet disposition, receiving her "high paw" when we would come home, that sweet snoring, and of course, that wiggly butt! I miss you so much, Daisy! ❤️🐶
Petey Karns
---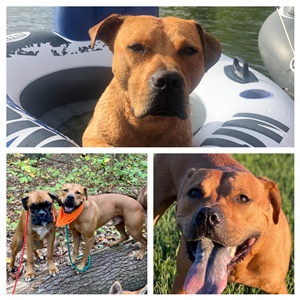 Petey was the best boy and he loved helping other dogs! 3 years together was definitely not enough, but he helped hundreds of dogs gain confidence to be around other dogs with his sweet and approachable personality. He was the best boy a dog trainer momma could ask for. We will miss him every day for the rest of our lives.
Oliver Lex
---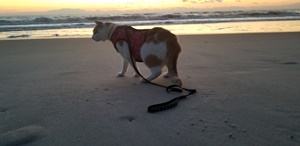 Oliver was with us for 14 years, he road in the car since we got him and went to work with us for years, he was always a pleasant, I miss him very much. Oliver's last road trip to the beach. He is greatly missed.
Edison Jackson
---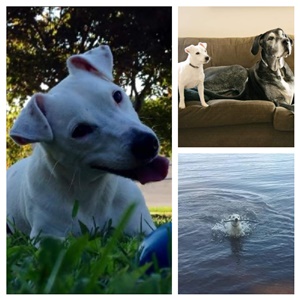 In memory of our sweet Edison
01/22/2005 - 03/02/2022
Edison was there with us (not necessarily in this order)with the purchase of our first home, the built of our second home, he was there when we brought our three children home from the hospital, he was there for us, with us, especially daddy (he was daddy's little sidekick), through thick and thin, he was there for us every single day for the past 17 years. Edison absolutely loved life and he was very much loved by every single person who met him.One thing he was crazy about was his blue ball. He would play with that ball until he was completely exhausted. Edison was more than just a "dog" he was our little Edison! As the years passed, we were dreading the day for you to go. Life without you was unimaginable, but after 17 years, here we are, missing your presence but we know you are pain free. Now that you have your vision back, go find Acadie and go play, be free!! Edison, you may have been small, but you had a very large presence in our home, like a friend of our said, you were a miniature giant dog. We will forever miss you big guy. We love you!!
Delilah Howard
---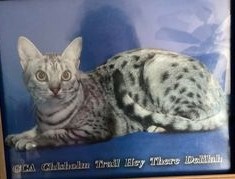 I just wanted to say that Peaceful Pet Passage was so professional and yet so kind today (3/3/2022) with caring for Delilah in her last moments of life. That young veterinarian was so loving and gentle with Delilah. They were also very patient with me trying to make this decision. They kept telling me how beautiful and unusual she was. The vet encouraged me to let my little dog Hope say goodbye to her kitty friend. I sat down and held her and Hope sniffed her all over but then she was done and more interested in some new human friends. I wouldn't have thought of that and was grateful they did. It was so peaceful for Delilah. She never appeared stressed. These are sad moments- hard moments- but my poor baby girl did not have to leave her home. I miss her, but I am relieved that I made this choice.
Takota Harbold
---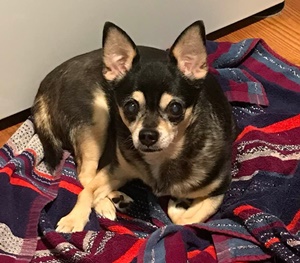 Takota Harbold
November 04/2006-February 23/2022
In loving memory of our little boy, Takota. There are no words to express the heartache we feel. He filled our home with so much love and joy. He was always faithful and by my side. We love and miss you little boy, but feel your presence everywhere we look.
Maisy Njau
---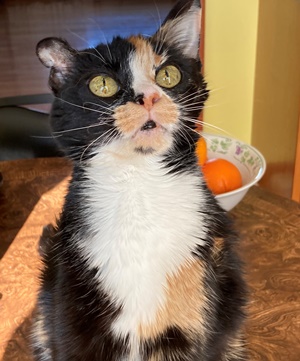 Though Maisy was a fearless and adventurous cat, she was nicknamed Mama as she felt it was her job to look after all of us. Over the last 18 years, Maisy always found new things to climb up, fall down from, get stuck on, or chase. There was never a dull moment with our little mama, and the hole in our home without her is immeasurable. She was and continues to be as we regale tales of her ornery doings, such a source of light and laughter for our family. Maisy loved the outdoors, sitting on the deck with us in the summers, letting the sun warm her fur as she chewed on the catnip we grew just for her. As the catnip comes back in our garden each spring, we will think of her and the joy she brought into our lives. We love you, Mama. You are truly unforgettable.
Norbert Sulzer
---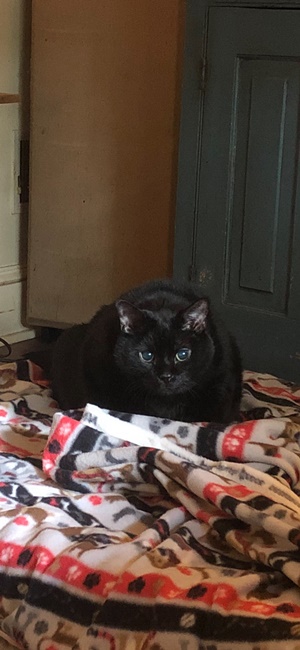 On 2/25/22 We lost our beloved Norbert. He was born in our home and lived with us all his fifteen years. He was sweet but timid, which made us love him even more. Norbert was huge for a cat. And the best cuddler. Our beautiful big boy will always be loved, missed and remembered. Until we meet again. Your loving family, The Sulzers
Sadie Free
---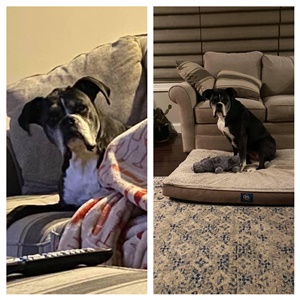 In memory of our sweet Sadie
June 14, 2010- February 23, 2021
Nearly 12 years ago you came along just when we needed you most. With you our broken little family healed a little. You made those long "kids at Dads" stretches a little less lonely and those "days at moms" a lot more lively. For nearly 12 years you was there for every celebration we had, and every tear shed ready to provide comfort or protection, whichever the situation needed and sometimes it was both. We shared every snack, you alerted us to every delivery, and made sure we were greeted at the door everytime we came home. Our dear sweet Sadie was crazy, sassy, and cranky all at the same time…and she put up with our shenanigans without complaint. While we knew this day was coming. We still weren't ready. We can't Thank Dr. Morgan Enough. Her compassion, empathy and calmness and Sadie pass peacefully cross the rainbow bridge and helped her humans get though a very difficult time.
Kody Tracey
---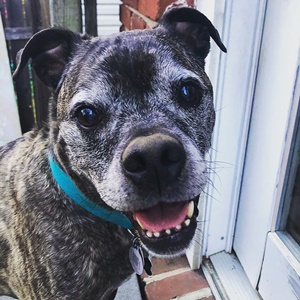 We adopted Kody (pit bull and pug mix) when he was 8 weeks old, a month before I graduated high school. We were inseparable from day one. I am in recovery from alcohol and hard drug abuse. Before getting sober, I was miserable and used to lock myself in my bathroom with every intention on ending my life. Then I would hear the scratch on the door. My fur baby, my guardian angel, my Kody Bear saved me every time with that small reminder that he would always be there for me and that he needed me. The time that I actually went through with my suicide attempt was when I was in North Carolina without him. I didn't have him there to remind me or share any kind of hope for me to stay in this world. I'm grateful that God allowed me another chance at life so that I could be there for him, his entire life. I am now 5 years sober. I got to watch Kody also be there for my human babies. Elliott (1 yr old) and Jackson (5yr old) loved him almost as much as I loved him. I'll never be able to say enough how thankful I am to have been alive to watch my three sons and fiancé together. I almost missed all those wonderful family moments. Kody crossed the rainbow bridge on February 21, 2022. He began having seizures which ultimately led to in-home euthanasia. He would have been 14 years old on March 18th. He never left my side, he slept with me every night, he followed me into every room, he cuddled me while I cried, he snuggled with me on the couch, he sat at my feet when I was eating, he was ALWAYS there. And now, he's just gone. I miss him so much, it hurts. The last day of his life consisted of a walk around the neighborhood, six different tennis balls to play with, cuddling with family and a NY Strip for dinner. I get through my days knowing that Kody had an amazing last day on earth and moved on peacefully. I will forever carry him in my heart ❤️
Toby Ebersole
---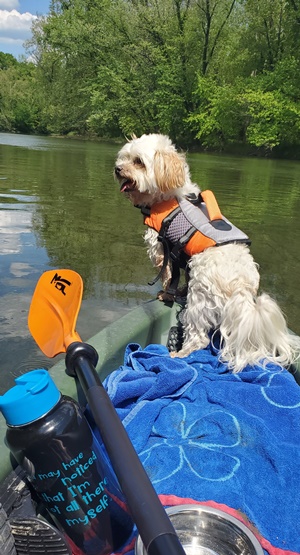 Toby was my kayaking buddy ❤💕
Cooper Heiland
---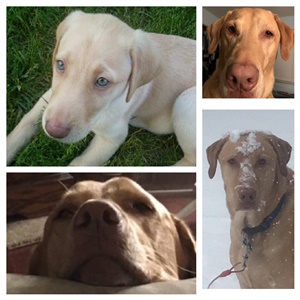 Cooper was the sweetest boy. He loved everyone. Even though he was over 100 lbs, he was gentle. I was his person, he followed me everywhere. He loved the dog park, car rides, going to the drive thru for a cheeseburger, and belly scratches. I will miss him and love him always. ❤️
Diesel Zirkle
---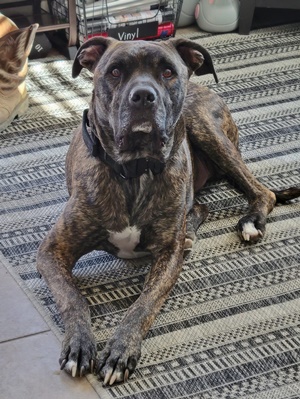 Diesel Zirkle
Sept 9, 2015 - Feb 15, 2022
Diesel was loved tremendously by all who had the pleasure of meeting his handsome face. With his stunning appearance, to his sweet and gentle disposition, it was impossible not to fall in love with him. Diesel loved people. He loved greeting everyone and anyone. He was a hundred pound lap dog, and if given the opportunity, would prove just that. Diesel's favorite pastime was hanging out in the garage with dad, going "bye-byes" in the truck, front porch sittin', or lounging on the deck at our family camp. We swore he knew every week that it was Friday, and was anxious until we'd pack up to head to camp. He was his Momma's boy (and heart) and always at her heels. Diesel hated a leash, but would walk right with you in public, when allowed. Although he looked intimidating, there wasn't an ounce of him not filled with love and kisses. Though his presence was massive, his love was even greater. His absence has left a void in our hearts that will never be able to be replaced. Love and miss you forever, our boy. Love Daddy, Momma, Laina, Ellie, Hadley & Lily.
Macy Ambrose
---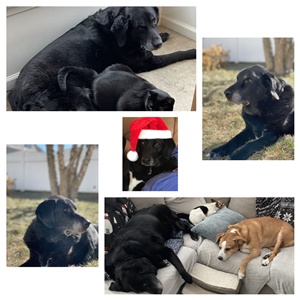 Tribute for Macy Ambrose
"Macy was an old soul for her entire life. She most valued her people and her pack over exploring or seeking out new friends. Macy had her canine pack that consisted of her sister from another litter and her older, much smaller, brother, as well as four feline siblings with whom she was patient and tolerant. One of those feline siblings, Ava, claimed Macy as her puppy and would seek Macy out for naps and snuggles, which Macy learned to love. Freshly fallen snow, a sunny day in the early spring, or the first cooler days of fall were her absolute favorite for simply laying in her yard, listening to the sounds, smelling the smells, and feeling the breeze in her face. Macy's calm demeaner and love of the simple joys of life was an example for her humans to strive to follow. Macy taught us to slow down, love those around us, and enjoy the little things that life provides us just through her approach to her life. Macy's life was full of love from everyone that had the privilege to meet her, a full belly from never encountering meals or treats that she didn't enjoy, and the softest pet beds and furniture that she insisted were not nearly as comfortable as the floor. She was the atypical Labrador mix dog who was completely extraordinary as the best dog ever encountered. There will forever be an absence in our lives from her passing that can only be tempered by the knowledge that we were honored to be her chosen people. Macy will always be missed and loved forever."
Barkley Varano
---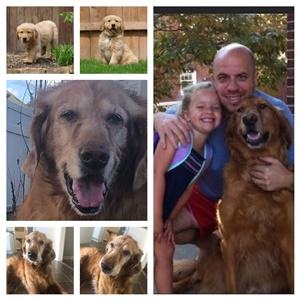 Barkley had such a love for people and made new friends wherever he went. He was a very loving and loyal companion until the end. A memory that I will never forget about Barkley is the countless walks we took together with him pulling the leash and leading the way. He truly loved his walks!
Logan McCandless
---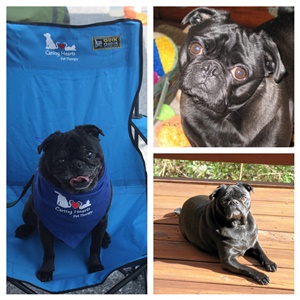 LOGAN MCCANDLESS
(AKC Magnificently Dashing Lord Logan)
May 17, 2004 – February 2, 2022
I have lost my soulmate and I am devasted. Logan was the sweetest, most precious soul ever. He loved me unconditionally and I him. For the last 17.8 years this little black pug boy has been by my side through address changes, career changes, relationships, the deaths of my parents and close friends, and everything in between. I cannot imagine moving forward without him here. He was loved by everyone and touched so many people's hearts. Logan, I became your mom when you were 6.5 weeks old, and I held you as you took your last breath. Your unconditional love was comforting in my worst times and reassuring in my best. I always had a sleeping buddy, a travel buddy, and a snack buddy. We were inseparable from the start. Going everywhere, exploring, soaking up the world together, being Canine Good Citizen certified and being an Animal Assisted Therapy Dog for Caring Hearts Pet Therapy. As we aged, trips became shorter, sleeps longer, and adventure was harder to find. It was a blow when you were diagnosed three years ago with collapsing trachea and then soon losing 90% of your sight, but you managed so well. Such a smart boy but recently your mind began leaving you sooner than your body. I loved you so much that I did not want you to cry out in fear, in anxiety, to not be the smart, loving boy you always were. I remember all the times that you licked the tears off my face over the years, you were my comfort. Now I had to be yours. Through it all your loyalty to me never wavered and your love never faltered. You lived 17.8 years and every moment from beginning to end you were loved! I was your human, and you were my handsome, smushy-face smudge. I love you so much Logan and I am so blessed to be your momma. I know you are pain free, running and playing with your friends. You have been reunited with my parents (your grandma and pop-pop), your Uncle Roger and Winston and the Original Hampden Kennel Club is now complete. Thank you for sticking with me for so many years and being my rock for so long. Rest in peace my precious pug boy … you changed your mama's life forever. Such an AMAZING boy! You are deeply missed and deeply loved forever! Though I know it will get easier, it does not help the heartbreaking ache that I feel and the hole from your absence with never completely heal. In the words from Speranza, "It's not goodbye, just see ya later."
Takara Earnest
---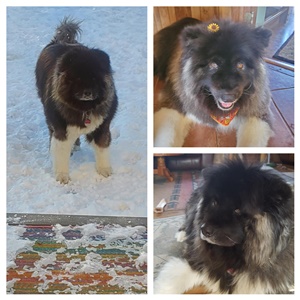 Takara came into our lives after the very painful loss of our dear Akita Akina. My husband was not quite ready for a new dog at the time, but when her owner stated that she needed a home where she could be treated like the queen that she was and he saw Takara's picture, he said, "we can get her if you want her". She was rescued from a dear lady in Washington, PA and did not take to most people that came to the house to meet her so her owner was having trouble finding her a home. We were not even at the house 10 minutes when Takara turned her back to my husband (who was sitting on the couch) and plopped herself right down between his legs. She had picked her new Daddy. That began a 10 and a half year relationship that was so, so special. We have so many fond memories of our girl "the queen". She was our "boss lady" who ran the entire household - Akita brother, cats and mom and dad included. She was our clown who used to bounce around like Tigger when she was happy. She was our girl who had her pics taken with Santa Paws and by the third click of the camera was glaring into the lens as she did not like her pic being taken to begin with and I am sure she knew Santa Paws was the vet. She was our hiking buddy who also loved to walk around the neighborhood and bugged to go on walks until the very day that she died. We will never forget our Takara. She will always remain in our hearts.
Charlie Basore
---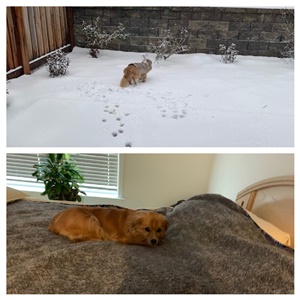 Charlie was rescued from a kill shelter in 2009. He was terrified and abused in the first 3 years of his life. There were many stipulations to adopting him. I adopted him in 5/2/2009. He was a work in progress; however I did have and other baby that showed him the way and he responded well. She passed in 2019 and Charlie became king of the house. Charlie was kind, loving, and a great dog. He saw me through the loss of 2 pets and the loss of my son. He was a rock and a great companion. He was my heart.
Gracie Mae Galena
---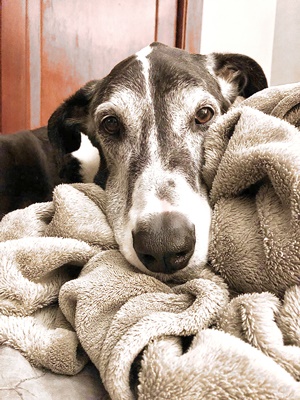 When I needed a hand, you gave me your paw. I will love and remember you always.
Georgia Klinedinst
---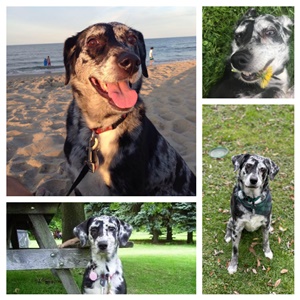 On Monday January 31st, 2022 we had to say our goodbyes to our Georgia, just four days after her 13th birthday. Words can not express the heartache we feel on losing our Georgia girl. She was our best dog and we loved her so much. Unfortunately cancer got the best of her and in the end we had to make that awful decision. We can't believe she is gone our home is not the same. She will be missed so much. 💔😭
Boost Coulson
---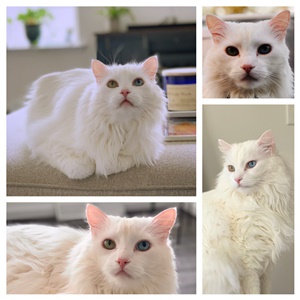 We got Boost in 2012 and found him from a "free kitten" sign at PetSmart. Boost was a truly magnificent cat who was quite dog-like and would play fetch as a kitten. Not only was he our child, he was our best friend, companion, and made our family whole. Some of my favorite memories with Boost was him being my study buddy during all of my schooling, traveling with me to Philadelphia for Pharmacy School, taking him on cat-cations, always having him walk me to the door when I was leaving for work, always being there to greet me when I got home, having him in the bathroom with me while I got ready, him rolling around on his back when I did abs, and having him stand on his back legs while I fed him cat treats. As he grew up, he adopted the name "Hairy Houdini" because he would push on the weak spots of the screen doors to try and escape and he stretched out the screens in the motorhome windows on his cat-cation. We loved his bold, playful personality and the fact that he only loved us. We will cherish each and every moment we had with him. Words cannot express how much he is missed. We did everything in our power to try and save his life but he was telling us in his final days that he didn't want any further testing/treatments. His final weeks were filled with him watching birds from his cat castle, a lot of tuna, cuddling under blanket forts, and a ton of hugs and kisses. We will love you forever, Boost.
Foxxy Simonsen
---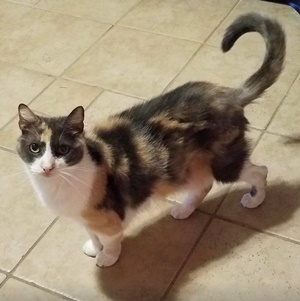 Foxxy was a sweet little girl (whom I called "pretty kitty") who loved her treats & loved being on your lap.
Bailey Barnes
---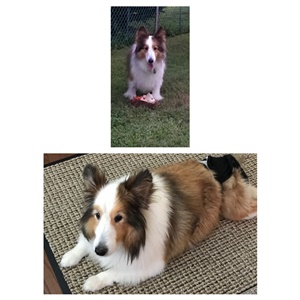 Bailey always had left hind lameness and hip pain. She never let any of her disabilities keep her down. Bailey loved everyone and everything. She was my best friend and always brightened my day even when I had a bad day. She is missed tremendously because she inspired all of us to smile all the time. Bailey never met a dog or person she didn't like. She loved her toys and best of all her treats. Even though Bailey had hind lameness she loved to go to the dog park and interact with all her friends. She would run and fall but always got up and ran again. It broke my heart when she could no longer run or walk. Bailey still didn't let that get her down. She loved to go outside and lay in the grass and bark at all her friends. She always thought she was in charge of her home and surroundings. While outside laying in the grass she would try to crawl to get to other dogs walking by. She never let anything keep her down even when she could not walk. She always wanted to play and talk to everyone walking by. She had many friends that would walk by and bring her treats. She would get upset when they left because she loved everyone and didn't want them to leave. I have rescued many dogs whom I loved very much, but Bailey was a little more special because of her big heart and love for everyone and everything. I miss her tremendously and will never forget the love she had for me and everyone. Bailey was my baby and best friend.
Henry Replogle
---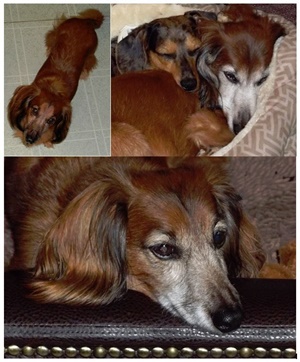 In Memory of Henry
June 15, 2007~January 31, 2022
He was just a puppy when he came home with us on Christmas Eve in 2007. Days, weeks and years pass and he goes from a fuzzy puppy to a gray-faced little old man. When young, he was often called "Oh Henry" for some type of mischief he got into or the many destroyed doggy beds. He was also called Mr. Fuzzy Feet or Fuzz Man. In 2010 we nearly lost him to a tumor and pancreatitis. When he recovered our veterinarian said we had received a miracle. We will miss him and cherish our memories. Thank you to Winding Hill Veterinary Clinic for their excellent care for 14 years. Special thank you to Peaceful Pet Passage for helping Henry cross the Rainbow Bridge.
Jeff Willis
---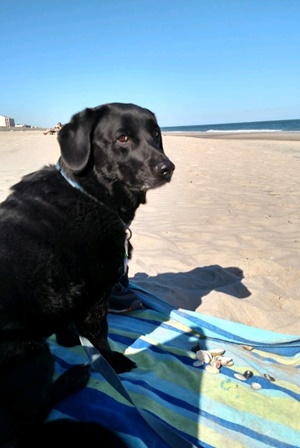 We are focusing on the memories! Good and bad. A decade of crazy Jeff. Trampoline jumping with Jon. Riding in red truck with Jon. Running away… "welp Jeff's gone. " Most relentless food beggar. Annoying barker. Loved the grandbabies. Accepted any pet who came to his home. Had that bucket list trip to Rehobeth. Jeff was a happy dog even when we were mad.
Cammy Steyers
---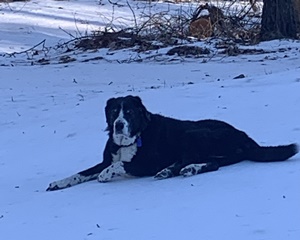 Of all of the pets we have had over the years, Cammy was absolutely the best!!!! Well tempered & loyal to a fault she was there for all of us in good times & bad!!! She will be eternally missed but blessed us with 15 amazing years & she is now reunited with her Daddy in Heaven!!!
Jackson Walter
---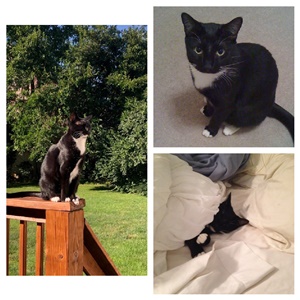 Jackson (aka Jack-o, Yakson, Yakkie, Henry Lickelsworth) was a great snuggle buddy and a faithful companion for 13 years. He was a stoic guy and moved 8 times during his short life, from places in Florida to Virginia and finally, Pennsylvania. Although he didn't care for other cats much, he tolerated them as best as he could. Jackson had the sweetest, smallest meow. You could never hear his purr motor but could always feel it under his neck. He never bit or scratched (except when provoked by a wayward foot). He loved his humans. He loved to lay under the covers of the bed and in the sun. As the king of the house, he kept everyone in their places. He was spry in his golden years, up until he got sick, and loved to play and jump chasing a string on a stick. He enjoyed his catnip and would roll in it and eat it, defending it from other feline intruders until he had enough. He was a handsome boy with white whiskers on a black face and beautiful green eyes. He was a lover of turkey and earned his nickname, Henry Lickelsworth, by weirdly licking practically anything he could. Above all, Jackson was a good boy and he was loved. We miss you, Yakkie. Forever in our hearts.
Boomer Perkins
---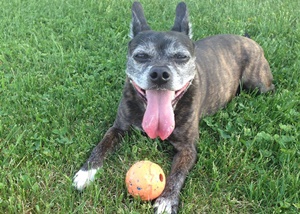 Our beloved Boomer passed over the rainbow bridge on January 11, 2022 at the age of 14 surrounded by his family. Although the pain of that day still resides with us it will never overshadow the 12 years of his life Boomer gave us. We are so grateful we chose to rescue the mutt with the old man face. There is certainly a ball launcher throwing an endless supply of squeaky balls where he is with all the wildlife he could ever want to chase. And not to forget an endless buffet of eggs and cheese. See you at the rainbow bridge our sweet sweet Boom Boom. Thank you for your unconditional love and being the best bubba Gabby and Madden could have ever asked for. 🌈🐾
Aspen Willinghan
---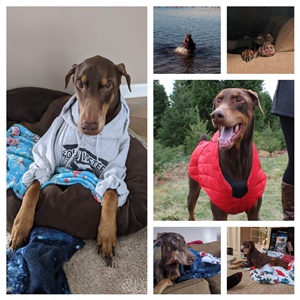 In loving memory of our dearest Aspen. They say that pets are more than just animals, they are family. There are no truer words than this when describing our beloved Aspen! He was a son, a brother, an uncle, a nephew, a grandpup, and our best friend! Aspen had the sweetest, most loving disposition and wanted nothing more than to please his family. He was a "velcro dog" and had a very different and unique relationship with each of us. From very playful moments to snuggling on the couch, he meshed well with the family from the very beginning. God placed him right where he was meant to be. We pray that he knows just how much he is loved and is missed. You will forever be in our hearts and memories! Missing you today, tomorrow, and forever. Rest easy, until we meet again. Luvs!!
Toby Lilley
---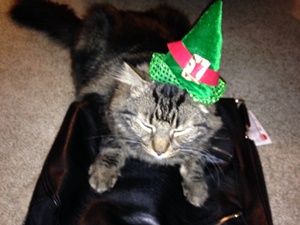 Toby loved a good holiday party.
RIP – 2005-2022
Elle Perry
---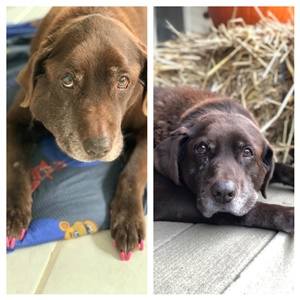 Our beloved Elle passed over the rainbow bridge. Elle was a spry 15 years old and would have turned 16 in April. She was my first dog and was absolutely family. Elle has been with me (us) through many major events including a marriage, the purchase of our first home, 2 births, 2 major job changes, 5 deployments, multiple vacation/camping trips and the purchase of our second home. Elle accompanied us to many family gatherings and was loved by anybody that interacted with her. She had the sweetest disposition and loved to meet people. Elle has meant so much to me and I definitely gave her a lot of love. She owed my family nothing for the many great memories we have of her. We will miss her greatly, and she leaves a huge void in our hearts that could never be filled. She passed peacefully in her bed at home surrounded by her pups, Mommy, Daddy and doggy Uncle. I love you, Elle, and I'll never forget you.💔🐾
Logan Young
---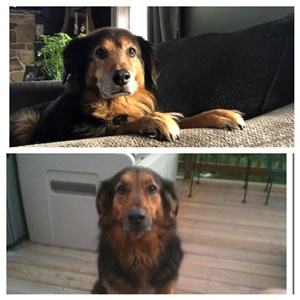 We were so blessed to have rescued you 12 years ago. You have brought so much joy to our family and you will be sorely missed by Skittles, Luna and Boomer. The cats will not miss you though… We will forever love you "Loggie boy" Now you are free to run with your old buddy Bodie. We know that you will always be first in the treat line. Until we meet again my sweet boy.
Bella Stasiak
---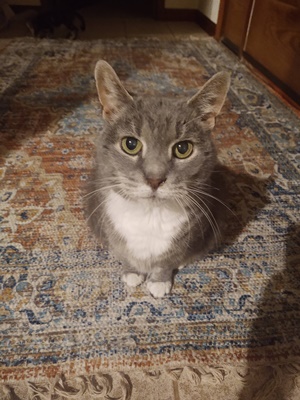 She was a great listener and loved her Greenie treats right up to the end.
Lorenzo Conrad
---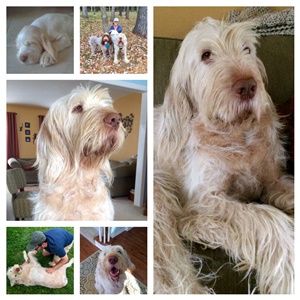 "Renzo"
Lorenzo Conrad
7/8/2010 - 8/9/2021
Chantz Confair
---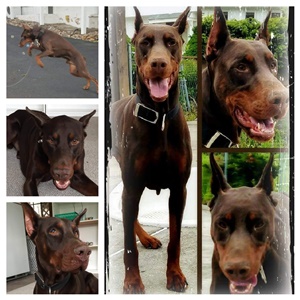 We lost our dear Chantz on January 9 2022 at 2:30am. It was a sudden unexpected passing over the rainbow bridge. We were all asleep but woke up for some reason at 2:00am and all I can say was there was a higher power that woke us up so shortly before his untimely cross over so that he wasn't alone. We were so excited to have rescued him at age 2, 7 years ago. He brought us such joy and as it turned out, he rescued us in so many ways. I have no doubt he is still with us in spirit while enjoying all the french fries he possibly can. What delight he brought to all of us and we will miss and love him until we meet once again.
Thor Nair Betz
---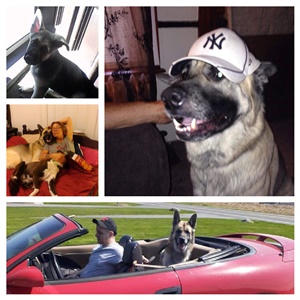 I would like to thank all of you at Peaceful Pet Passage for being so kind to us and helping us to take care of my baby Thor to put him to rest .This was the second hardest thing I had to do. Your staff from the vet all the way till Thor stopped breathing was extremely patient and understanding .Especially when Thor knew someone was here and he saw the muzzle he thought it was his leash. When he reacted the way he did I was having second thoughts but I knew in my heart he just got excited and would have been back down not able to get up in an hour. Even though I was in my bedroom with Thor she made sure everything was taken care of and that I knew what would happen next. I took a little longer holding him after Thor passed. The gentleman that was here to take Thor out was also very kind and told me to take my time there was no rush. They helped me get 2 paw prints so I can get one tattooed on me . Then I asked to bring my other dog Anna in to say goodbye. I have enclosed 4 photos I wasn't sure which ones to pick I have so many. Again thank you to you and your staff. When the time comes for Anna I will call you first.
Jesse Boy Fuhrman
---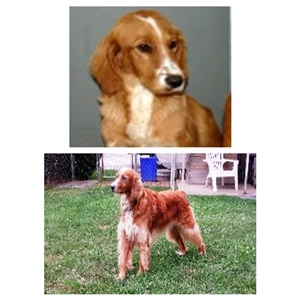 My Dearest Jesse Boy, It is with a heavy heart I write this…. When I saw your eyes on the internet at 3 months old I knew I had to have you! So Daddy drove me 3 times to Caring for Creatures in Palmyra VA! 3rd trip was a charm, that day you came home with us beside our Girl Haley for the long ride. You sat up the whole time looking out the window. You came into my life afraid of everything, but you left my life a whole, happy, loving, outgoing boy! The love and devotion you gave me will remain in my heart the rest of my days, you fulfilled my life. Jesse my boy loved to go for car rides and especially when we headed to the lake! He loved to swim and could not wait till I threw the toy! He loved to get a bath and be groomed. The trust you had for me allowed me to do everything to you and with you. Until we meet again my dear Jesse boy over the rain bow bridge, my heart, my love and my companion!! You're loving Mom Cindy and Daddy Kerry, your sister Gabrielle, can't forget your Brother Dakota, Missy Kitty too!
Percy Shank
---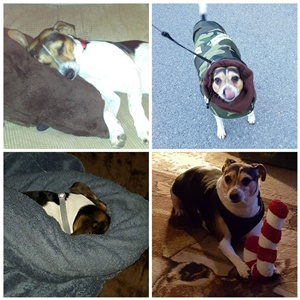 Percy was a stray who stayed. After posting him everywhere and nobody coming forward, we decided to make him part of our family. Percy was a wonderful boy, with the howl of a Beagle and the playfulness of a Jack Russell. He was a true chow hound, a cuddle bug, and our little shadow. We were blessed to have him in our lives. We miss him immensely and he will forever hold a very special place in our hearts.
Arie Guenther
---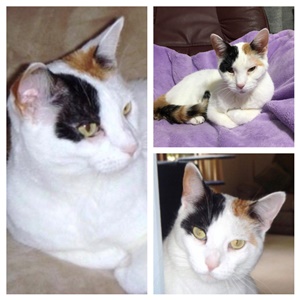 Memory.. Arie was 18 years old and from the moment I saw this beautiful white kitty I knew she had me wrapped around her little paws..Arie loved to sneak in the bathroom and join you in the shower. She loved playing in water all her life. She was loved and is greatly missed by us. Amazing how these animals fill our homes with joy. I am thankful that we had the time we did.
Zoey Swartz
---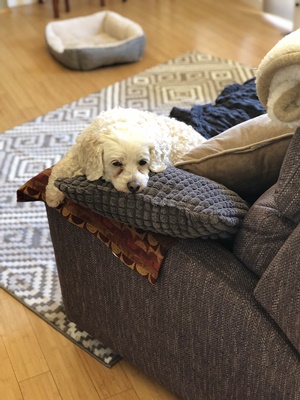 Sweet girl Zoey gave us 16 years of joy and unconditional love. She let us know what she wanted, and always got it! Forever in our hearts. We miss you sweet girl.
Oliver Nissley
---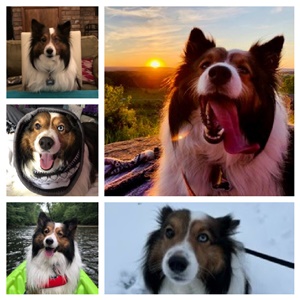 From the moment I saw Oliver peek his frightened little head around the corner of that rescue, I knew he was meant to be ours. We brought him into our home and gave him all the love he had been deprived of for the first 18 months of his life and so, so much more. He was our Handsome Man, our Best Boy and my Best Friend. He brought so much happiness and joy to our family and we are forever grateful for him. Although we didn't spend as many years with him as we would've liked, those 6 years were full of love and precious memories were made each and every day. Run free now Oliver, and we'll see you when we get there.
Riley Rill
---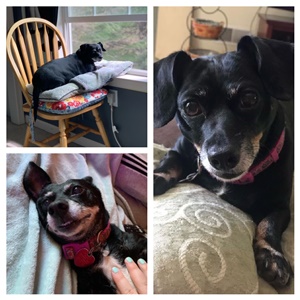 Riley was a great addition to our family 12 years ago. She loved to play and snuggle. No matter where you sat, she would be right beside you or would lay on your legs. Riley gave the best kisses. She had her little "smile" that always made us laugh. I loved that Riley and the cats would sleep together on the couch. It made for one happy pet family. Her favorite snack was a carrot. We miss you terribly Riley 😘❤️
Pepper Chasler
---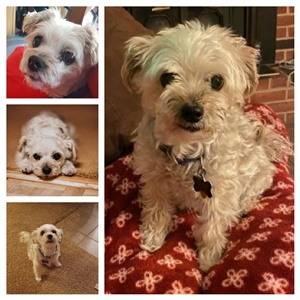 Our sweet little girl, Pepper, was a very gentle and loving empath who brought us tremendous joy and unconditional love. She didn't like to cuddle but always needed to sleep or nap alongside us, placing her little head against us. She was nervous in the car or near water but loved to chase rabbits in our garden or play with her stuffed groundhog. We miss her every single day.
Pippy Baugh
---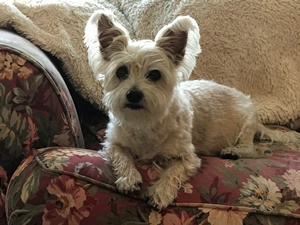 Anytime we were gone she would sit in the front window and as soon as she spotted the car she would dash to the door to greet us. She loved to walk in the 6" of curb next to the street, a dog sized sidewalk for her sassy walk. She was a foody! She had definite preferences and would start pestering us to fix her food way before it was time to eat. Once she finished she went to her bed to roll around and voice her content. She was a talker! She was a dear companion, and is already very missed! Her little body is gone but she will never be forgotten -love is forever!
Piper Hamberger
---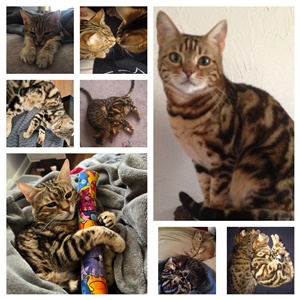 Rest In Peace our sweet Piper
💔 4/2008-12/15/2021
Our hearts hurt so bad losing our Bengals to cancer only 5 months apart. I keep asking God why because it just doesn't seem fair. Piper we love you and miss you so much. You had so much spunk and energy and now with Jack your brother here it is so quiet and empty. I know you are no longer in any pain, and you are with your soulmate Leo. He greeted you in heaven and you two are grooming, snuggling and playing together and you are meeting your brother Ali for the first time. Our hearts are so empty without all of you. You are our children and until we meet again in heaven please watch over us. We will always love you our sweet precious girl. 💔💔💔
Mollie Oestereich
---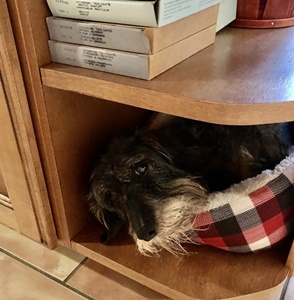 Mollie was a "tweenie" wirehair wild boar dachshund. She crossed the rainbow bridge on Jan.2 of 2021. She was 14 1/2 years old. She loved to walk everyday at least a mile or so with her buddy Maddie another mini dachshund and her Mom Margie who was a standard Doxie who left us in Nov. of 2019. As you can see in this picture she was our "doxie on the shelf". Her favorite place to be in the kitchen where all the action was. Her other favorite thing to do was sit in the backyard in the sunshine for hours and she could stay out until the sun set. Even in the cold. This little lady will be missed. RIP Mollie.
Petey Karns
---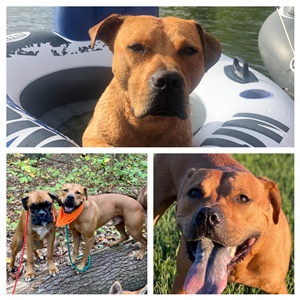 Petey was the best boy and he loved helping other dogs! 3 years together was definitely not enough, but he helped hundreds of dogs gain confidence to be around other dogs with his sweet and approachable personality. He was the best boy a dog trainer momma could ask for. We will miss him every day for the rest of our lives.