Tributes
To add your pet's memories on our tributes page, please email a photo and your tribute to Tribute.ppp@gmail.com
Percy Shank
---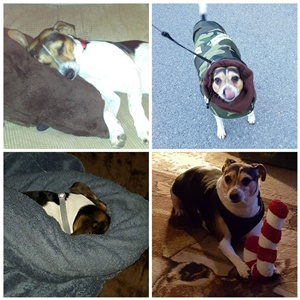 Percy was a stray who stayed. After posting him everywhere and nobody coming forward, we decided to make him part of our family. Percy was a wonderful boy, with the howl of a Beagle and the playfulness of a Jack Russell. He was a true chow hound, a cuddle bug, and our little shadow. We were blessed to have him in our lives. We miss him immensely and he will forever hold a very special place in our hearts.
Arie Guenther
---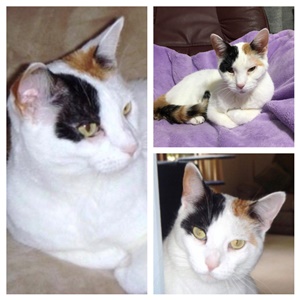 Memory.. Arie was 18 years old and from the moment I saw this beautiful white kitty I knew she had me wrapped around her little paws..Arie loved to sneak in the bathroom and join you in the shower. She loved playing in water all her life. She was loved and is greatly missed by us. Amazing how these animals fill our homes with joy. I am thankful that we had the time we did.
Zoey Swartz
---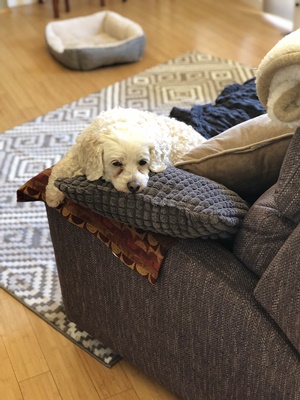 Sweet girl Zoey gave us 16 years of joy and unconditional love. She let us know what she wanted, and always got it! Forever in our hearts. We miss you sweet girl.
Oliver Nissley
---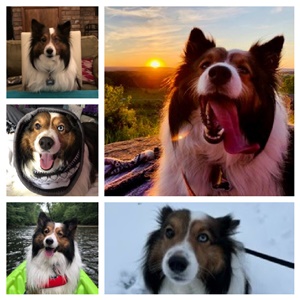 From the moment I saw Oliver peek his frightened little head around the corner of that rescue, I knew he was meant to be ours. We brought him into our home and gave him all the love he had been deprived of for the first 18 months of his life and so, so much more. He was our Handsome Man, our Best Boy and my Best Friend. He brought so much happiness and joy to our family and we are forever grateful for him. Although we didn't spend as many years with him as we would've liked, those 6 years were full of love and precious memories were made each and every day. Run free now Oliver, and we'll see you when we get there.
Riley Rill
---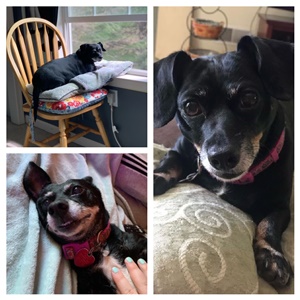 Riley was a great addition to our family 12 years ago. She loved to play and snuggle. No matter where you sat, she would be right beside you or would lay on your legs. Riley gave the best kisses. She had her little "smile" that always made us laugh. I loved that Riley and the cats would sleep together on the couch. It made for one happy pet family. Her favorite snack was a carrot. We miss you terribly Riley 😘❤️
Pepper Chasler
---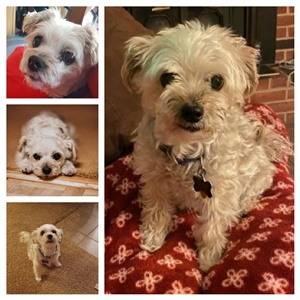 Our sweet little girl, Pepper, was a very gentle and loving empath who brought us tremendous joy and unconditional love. She didn't like to cuddle but always needed to sleep or nap alongside us, placing her little head against us. She was nervous in the car or near water but loved to chase rabbits in our garden or play with her stuffed groundhog. We miss her every single day.
Pippy Baugh
---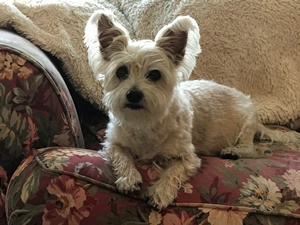 Anytime we were gone she would sit in the front window and as soon as she spotted the car she would dash to the door to greet us. She loved to walk in the 6" of curb next to the street, a dog sized sidewalk for her sassy walk. She was a foody! She had definite preferences and would start pestering us to fix her food way before it was time to eat. Once she finished she went to her bed to roll around and voice her content. She was a talker! She was a dear companion, and is already very missed! Her little body is gone but she will never be forgotten -love is forever!
Piper Hamberger
---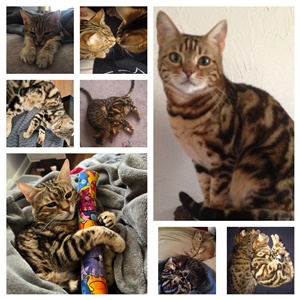 Rest In Peace our sweet Piper
💔 4/2008-12/15/2021
Our hearts hurt so bad losing our Bengals to cancer only 5 months apart. I keep asking God why because it just doesn't seem fair. Piper we love you and miss you so much. You had so much spunk and energy and now with Jack your brother here it is so quiet and empty. I know you are no longer in any pain, and you are with your soulmate Leo. He greeted you in heaven and you two are grooming, snuggling and playing together and you are meeting your brother Ali for the first time. Our hearts are so empty without all of you. You are our children and until we meet again in heaven please watch over us. We will always love you our sweet precious girl. 💔💔💔
Mollie Oestereich
---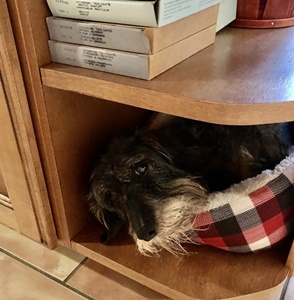 Mollie was a "tweenie" wirehair wild boar dachshund. She crossed the rainbow bridge on Jan.2 of 2021. She was 14 1/2 years old. She loved to walk everyday at least a mile or so with her buddy Maddie another mini dachshund and her Mom Margie who was a standard Doxie who left us in Nov. of 2019. As you can see in this picture she was our "doxie on the shelf". Her favorite place to be in the kitchen where all the action was. Her other favorite thing to do was sit in the backyard in the sunshine for hours and she could stay out until the sun set. Even in the cold. This little lady will be missed. RIP Mollie.